Rare, 1200mm Canon Super Telephoto Monster Lens Goes on Sale for $167,270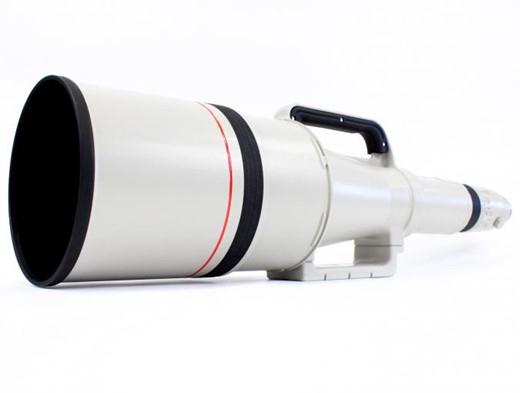 An extremely rare, Canon EF 1200mm f/5.6 L USM super telephoto lens has gone on sale at a UK retailer for £99,000 ($165,270). The lens is one of the largest interchangeable lenses in the world and the longest with autofocus.
It's selling at MPB Photographic, which describes the second-hand lens as being in "virtually immaculate condition with barely a discernable mark anywhere on the barrel."
Here's some more of the product description from MPB:
"Optically stunning, it has no marks or scratches on any of its 13 elements. The lens mount is clean and free of any scratches, as is the drop in Gelatin II filter. The built-in lens hood extends and locks securely. The focus ring moves with a smooth and fluid motion, as does the rotatable lens mount. All buttons move and lock perfectly."
It's available for worldwide delivery and the price includes a hard, locking flight case (with keys) that was built specifically for the lens, an official leather lens cap, a rear lens cap, and a Canon Gelatin II Drop-in Filter.
Produced for a limited run in the 1990s, there are reported only 20 of these lenses in existence. If you're curious about what's it's like to actually use this 36-pound, 33-inch-long lens, B&H Photo put "the mother of all telephotos" through it's paces a few years ago and posted this report.
(Via DPReview)