Meet the Russian Daredevil Who Takes Modeling to New Heights with These Terrifying Selfies (VIDEO)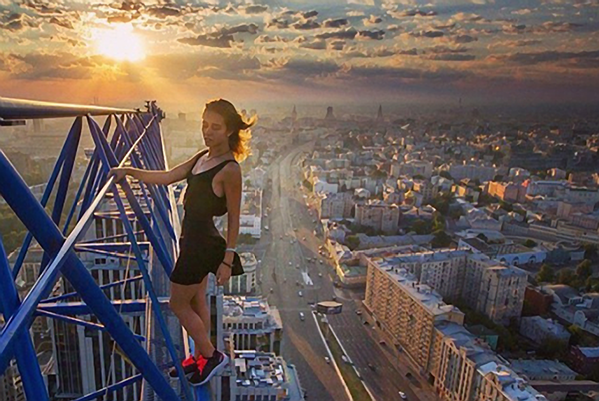 At street level, Moscow-based photographer/adventurer Angela Nikolau appears to be a young photographer with the looks to be a model. But when you see the photos she makes after scaling some of the world's tallest buildings, you realize first impressions can be very deceiving.
Nikolau is a self-taught photographer who also works as a roofer, which helps explain her calm demeanor during exploits that would give just about anyone else a serious case of vertigo. And despite her risky moves, the photos you see here make it clear she doesn't take the precaution of "roping in" as experienced mountaineers often to do when when facing extreme situations with a lot of "exposure."
You can see more of Nikolau's work on her Instagram and Facebook pages. And be sure to watch the video below of her scaling the world's highest construction site in China. Maybe do that on an empty stomach!

FEATURED VIDEO