Manfrotto School of Xcellence Free Webinar
Manfrotto School of Xcellence, a free resource for anyone who wants to learn more about photography, announces a webinar titled, "Shooting the Forests Series," which will be held from 2:00 p.m. to 3:00 p.m. EDT, on Monday, December 6th. The host, Drew Gardner, a renowned London-based photographer, will take participants behind the scenes of his acclaimed series, "The Forest" which was shot in the United States, Poland and the United Kingdom.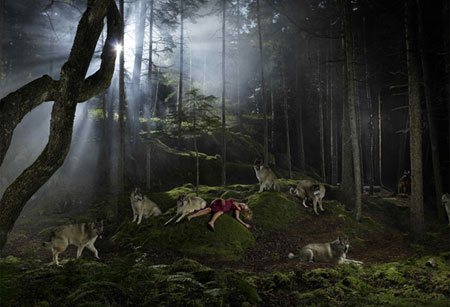 Gardner (http://www.drewgardner.co.uk) is well-known for his epic on-location still photography and "The Forest" series is a prime example of his success in this arena. In this webinar, Gardner will explain the challenges of shooting a large scale production on location and how to deal with a variety of issues a photographer may face.
"Working on location is one of the most rewarding things a photographer can do," said Gardner. "My aim is to show participants that it is not as difficult as one may think."
Topics for Discussion Include:
- Managing without power
- Dealing with difficult terrain
- Working with smoke machines
- The best equipment to use
To register for the free Manfrotto School of Xcellence webinar and for additional information, please visit: http://manfrottoschoolofxcellence.com/2010/04/23/shooting-the-forests-series/
For additional information regarding the Manfrotto School of Xcellence, please visit www.manfrottoschoolofxcellence.com. For more information about the entire Manfrotto range visit www.manfrotto.us.

LATEST VIDEO

SPONSORED VIDEO
Testing Tamron's SP 150-60mm G2 lens while capturing birds and alligators in Apalachicola, Florida.