Make Your Images "Pop" with the Compact & Powerful Fotodiox Pro PopSpot Fresnel LED Light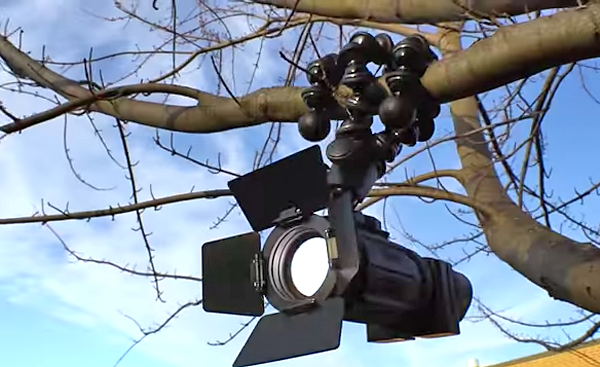 Don't be confused by the diminutive size of the new Fotodiox Pro PopSpot LED Fresnel light. While it's barely the size of a soda can, this little powerhouse packs plenty of punch, runs on AC or battery power, and unlike other Fresnel lights never gets hot.
Ideal for both photo and video use indoors and out, the 5600k Fotodiox Pro PopSpot light is a great accessory for everything from tabletop and portraiture to macro photography. And the focusing Fresnel beam lets you put the light exactly where you want it, with a 55° to 25° beam angle.
For portraiture you can either use the PopSpot as your main light or as a hair light, and its compact size and wireless power capability makes it a great choice for use outdoors and while traveling.
The Fotodiox Pro PopSpot comes with removable barn doors and a slide-in tungsten filter, and it's easy to mount just about anywhere. It's available as a single light for $274.95 or in a three-light kit with a hard rolling case for $1,099. For more details visit the Fotodiox Pro website and watch the demo video below.