LumiQuest Flash Modifier Starter Kit
The LumiQuest Starter Kit is the newest Kit from LumiQuest.
The company has developed a small compact Kit that is said to be perfect for the photographer just getting into the field or the photographer that wants to start using flash and flash modifiers but isn't sure what to purchase.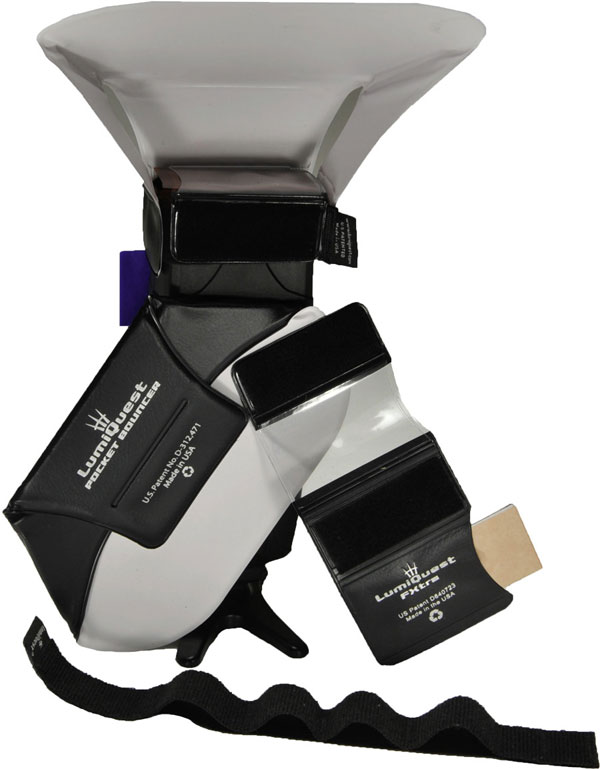 The LumiQuest Starter Kit includes the original Pocket Bouncer which redirects light at a 90° angle from the flash to soften the quality of the light by enlarging the light roughly 6-8 times over the size of the flash head itself; an Fxtra which is a compact flash gels holder that includes red, blue and yellow special effects gels, and an assortment of green and CTO (color temperature orange) gels required to balance your flash for both fluorescent and incandescent environments, as well as the daylight for which flash is balanced; and an UltraStrap, the most secure, non-adhesive flash attachment mounting strap available, all in a small envelope that is perfect to stick in your bag and go.
The components of the LumiQuest Starter Kit, if sold individually, are a $62.85 value however, the Kit retails for only $40.95.

FEATURED VIDEO