For The On-Location Digital Photographer; Travel & Location Photography
"Thanks to the Interstate Highway System, it is now possible to travel from coast to coast without seeing anything."—Charles Kuralt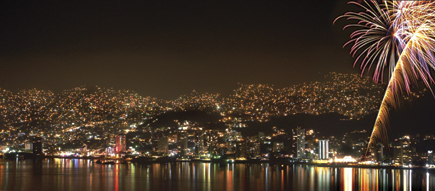 © 2010, Joe Farace, All Rights Reserved
The most important secret I can share with you about travel photography is that you should not buy a new camera or lens just before leaving for Kathmandu, Machu Picchu, or even Boise. The next most essential travel photography secret is that using your equipment has to be instinctive; when an opportunity presents itself you may only have a few seconds to get a shot. There's no time to think about what menu to use or how to turn on continuous AF or what Exposure mode you're in.

Just as critical as knowing your equipment inside out is what other "stuff" you should bring along to make sure the trip's images are as vivid as your memories.
© 2010, Joe Farace, All Rights Reserved
The Perfect Travel Digicam?
When the sun goes down, it's been my habit to tuck the SLR away and stick a compact camera in my pocket. Over the years I've used many different digicams and while they have all produced good images and were "compact," they lacked one significant feature: interchangeable lenses. Enter the Olympus (www.olympusamerica.com) E-PL1. It has all the features I found lacking in previous Digital Pen models: it's slightly smaller, less expensive ($599.99 with lens), and has a built-in flash. After using it for a while it reminds me of my long lost love, the Contax G2, but the E-PL1 body weighs 10.44 oz where the Contax weighed in at 19.2 oz. Even more interesting, the E-PL1 measures 4.51x2.84x1.63", while the G2 is 5.5x3.2x1.8". If the E-PL1 isn't exactly pocketable, it's also no biggie to carry for capturing travel images and photographers who like to travel light might find it's the only camera they need.

A small Lowepro (www.lowepro.com) bag, like one of their Toploader Pro AW models, stuffed with an E-PL1 and any or all of the available Micro Four Thirds lenses would make a great travel kit. That lens line-up currently includes the M.Zuiko Digital ED 14-42mm f/3.5-5.6 and 17mm f/2.8 pancake plus the new 9-18mm f/4-5.6 (18-36mm equivalent) and 14-150mm f/4-5.6 (28-300mm equivalent) lenses. The E-PL1 has all the features a contemporary SLR should have, including Face Detection, in-body image stabilization, and the always-fun Art Filters. The E-PL1 has six Art Filters, including Pop Art, Soft Focus, Pin Hole, Grainy Film, Diorama, and the new Gentle Sepia. You can see examples from my E-PL1 on Flickr (www.flickr.com/photos/joefarace).

Traveling Hard Drive
The one thing a traveling photographer can never have too much of is hard drive space. On the road, I usually take my MacBook Pro laptop but store image files on an external hard drive, such as a Western Digital (www.wdc.com) My Passport Studio drive. When I get back to my office, I just plug the drive into my desktop computer and go to work with less fuss than trying to sync my computer. The new My Passport Studio drives feature super-fast FireWire 800 and USB 2.0 interfaces and have a customizable e-label that's visible, even when the drive is unplugged. Sporting a sleek Porsche-like design, the My Passport Studio drives are formatted for Mac OS computers, compatible with Apple's Time Machine software, and offer automatic and continuous backup with WD's SmartWare software and 256-bit hardware-based encryption to keep image data secure. My Passport Studio drives are available in 320GB, 500GB, and 640GB capacities at prices from $149.99-$199.99, so just get the 640GB model and be done with it. There's even a three-year limited warranty.

I keep a 640GB My Passport Studio drive in a Lowepro Volta 30 pouch that was originally designed for a compact point-and-shoot camera, battery, and extra memory, but its specifications say it's ideal for small digital devices, and it is. The Volta 30 pouch has a streamlined profile and is crafted from thick molded foam to protect the drive from bumps and abrasions, but there's no room in the interior for USB and FireWire 800 cords. If you want that, look for a larger case. The Volta pouch is lined with soft tricot to protect the drive's LCD screen and has smooth-operating dual zippers to provide easy access, plus security. There's even a belt loop for an additional, albeit geeky, carrying option.
| | |
| --- | --- |
| | |
Traveling Lighting
When traveling I like to use speedlights as a light source and improve the quality of that light using Grin&Stir's (www.lightwaredirect.com) FourSquare kit that includes a 30x30" light bank with a compact sleeve that fits inside any airline carryon. Their new Swivel Adapter was designed for photographers who use one or more speedlights on the FourSquare mounting block and want to point the flash's infrared port directly at the on-camera controller. The Swivel Adapter permits a full 360? rotation of the speedlight's head, allowing users to place its built-in infrared receiver at any angle but always aimed directly toward the camera for reliable triggering. Also new is a Center Mount Adapter that allows placing a fifth strobe on the FourSquare mounting block that can now be purchased separately. The new Spindle Adapters now allow you to attach most currently available softboxes or light banks to the FourSquare speedlight mounting system.

When using flash on location, I've been using radio triggers from Booth Photographic (http://us.boothphoto.com) and have been impressed by their dependability and good value. Their new Cactus Wireless Flash Trigger kit not only wirelessly trips your electronic flash but also isolates your camera from it, eliminating the chance of voltage feedback. The Cactus Wireless Flash Trigger offers 16 selectable channels, supports sync speeds up to 1⁄500 sec, and is priced at $115.

Using speedlights? Take a look at the Cactus Hot Shoe Slave Adapter, which can be useful if you want to use speedlights as auxiliary lights, such as hair or background lights. (Most Nikon Speedlights already have this feature built-in, but that's not always the case with other company's speedlights.) The adapter can be mounted on any hot shoe connector and uses optoelectronics to wirelessly and simultaneously trigger the attached speedlight.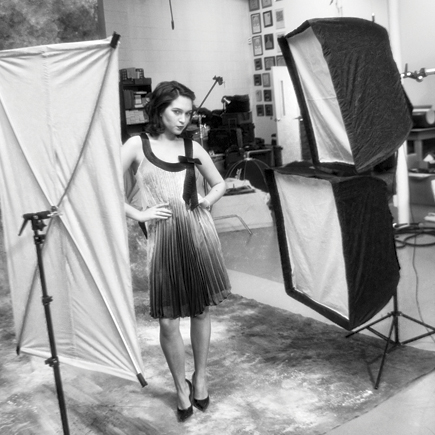 © 2010, Joe Farace, All Rights Reserved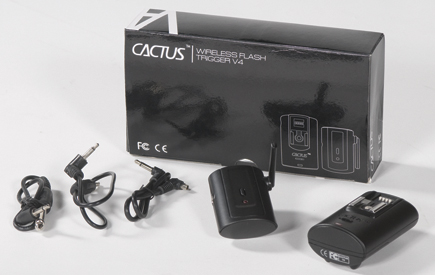 LATEST VIDEO

SPONSORED VIDEO
Testing Tamron's SP 150-60mm G2 lens while capturing birds and alligators in Apalachicola, Florida.