Leica Unveils New M-P Digital Rangefinder Camera
With the photokina show in Germany still a month away, Leica Camera has jumped the gun and announced its latest rangefinder. Based on the popular M version from a few years ago, the stylish and lightweight Leica M-P shares many similar features with that model but with a few new additions. Overall though, the new Leica M-P appears to be a minor upgrade to the Leica M (Typ 240), which came out in 2012.
Crafted from durable die-cast magnesium with a synthetic leather covering, a brass cap and base plate, the new 24-megapixel Leica M-P is compatible with SD, SDHC and SDXC memory cards and can capture DNG (Raw) and JPEG files. One noticeable change to the exterior of the Leica M-P is that there is no distinctive Leica red dot logo, which is similar to the black-and-white only Leica M Monochrom model. Like that camera and the Leica M, the new Leica M-P comes in black or silver-and-chrome styles.
Here's how Leica describes the design of the new M-P in today's press announcement.:
"The unobtrusive and minimalistic look of the Leica M-P provides even greater discretion in decisive shooting situations. Many photographers who already use Leica M-Cameras actually tape over the red Leica logo to make their work as unobtrusive as possible," the announcement reads. "For precisely this reason, this identifying feature has been omitted from the new rangefinder camera. Instead, the top plate of the camera is engraved with a subtle Leica script."
Powered by Li-ion batteries (included), the M-P uses a "Leica Max 24 MP CMOS sensor" and 3-inch LCD monitor with a scratch resistant cover glass made of extremely hard sapphire glass with a an anti-reflective coating on both sides of the glass. It has a Leica M bayonet lens mount with an additional sensor for 6-bit coding, a milled brass top cover with an integrated thumb rest and an integrated imaging circuit with Leica's Maestro Image processor.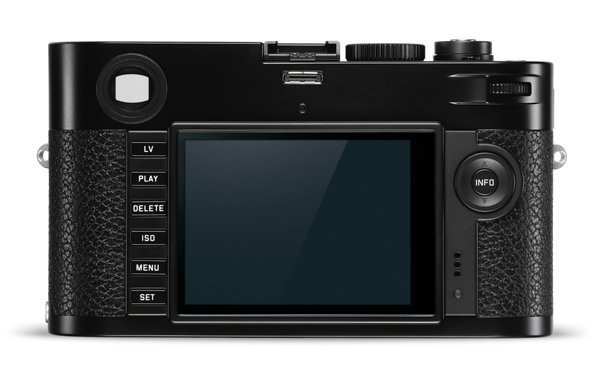 The Leica M-P has a sensitivity range of ISO 200-6400, a dual type focal plane shutter (for classic image exposure and Live view), a shutter speed of 1/4000s-60s (in Bulb) and 1/180s flash synchronization. The burst rate is 3 fps and it can record movies in 1080p (25 fps), 720p (24 fps), 640*480 (30 fps VGA only) with audio recording auto and manual level adjustment and a concert preset. The M-P model also offers an increased buffer memory capacity of 2GB, which is twice that of the previous camera. The increased buffer should make the Leica M-P quicker on the draw to shoot.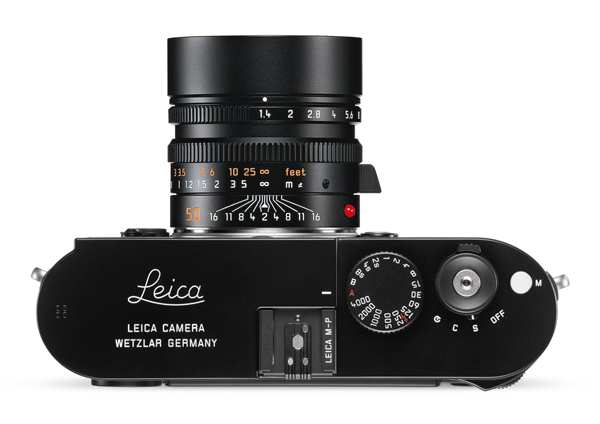 There's also a new frame selection lever so bright-line frames for six different focal lengths can be shown on the viewfinder to simulate subject framing. The corresponding frames are shown in pairs for the focal lengths 28 and 90 mm, 35 and 135 mm or 50 and 75 mm. According to Leica, this avoids the need to change lenses to get the right subject framing.
The black version of the Leica M-P will reportedly go on sale next week for $7,950. A ship date for the silver-and-chrome version has not be revealed yet.

FEATURED VIDEO