Silver Chrome Version of Leica M Monochrom B&W-Only Camera Now On Sale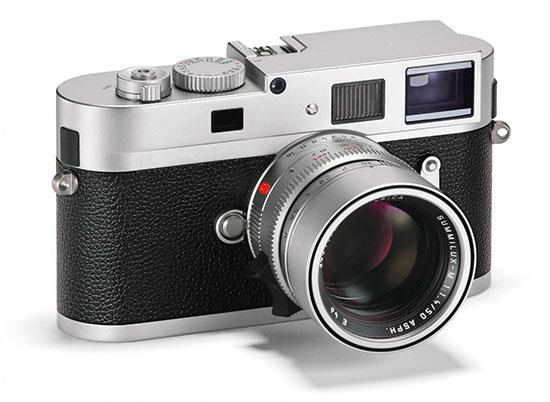 Photographers who like shooting in black-and-white have a newly styled option to choose from. A silver chrome version of the black-and-white-only Leica M Monochrom rangefinder camera has finally gone on sale.
The 18-megapixel camera, which previously only came in a black version when it was launched over two years ago, was announced back in May 2014, and was supposed to start shipping soon after.
Leica did not say what delayed bringing the silver chrome version to market, but it recently showed up for sale at major camera retailers including B&H Photo, Adorama, and others. List price for the silver chrome version is the same as the black model: $7,950 (body only).
The camera uses an 18MP Monochrome CCD, has a 2.5-inch LCD screen on back, and aside from a few standard features including an SD/SDHC memory card slot and the ability to shoot in both DNG (Raw) and JPEGs formats, there's not much else to it.
But fancy bells and whistles clearly aren't the point of this black-and-white shooter from Leica. The camera has a very minimalist design with no red Leica logo and features a new, black leatherette body covering to complement the silver chrome top deck and base.
Here's what Leica said about the silver chrome version of this classic rangefinder when it was announced back in May.
"With the market launch of the Leica M Monochrom around two years ago, Leica set a ground-breaking milestone in the field of black-and-white digital photography. The M Monochrom is known as the ideal tool for photographers who appreciate black-and-white photography as an expressive medium. In genres from reportage photography and available-light shooting to discreet, artistically aesthetic compositions, the camera adapts flexibly to every need and delivers convincingly exceptional imaging results in every situation."
(Via Leica Rumors)

FEATURED VIDEO