Leica TL2 Mirrorless Camera Review
The Leica TL2 is a mirrorless camera with an APS-C size 24-megapixel CMOS sensor, 3.7-inch touchscreen LCD, 49-point contrast-detect autofocus system and 32GB of onboard storage. It's the third in the series of Leica T cameras that break from the tradition of dials and buttons that is the Leica hallmark.
With the Leica TL2, electronic viewfinder and flash are strictly optional, and external controls are absolutely minimal—two control dials, one function button and the shutter release. But the camera offers advanced, integrated Wi-Fi (with potent smartphone app), UHD 4K and Full HD video, and a variety of other attractions that will doubtlessly be devoured by the latest generation of Leica camera buyers.
Let's take a closer look at the camera in this Leica TL2 review.
Build & Layout
Conventional mirrorless cameras are sharply jagged, rectangular chunks of plastic and mixed metals compared to the smoothly polished, perfectly contoured cube of aluminum alloy that is the Leica TL2. The contrast between the TL2's elegantly shaped, lustrous body and all other mirrorless cameras is that severe.
Measuring 5.3 x 2.7 x 1.3 inches (134 x 69 x 33 mm) and weighing in at a hardy 14-ounces (399 grams) with battery, the Leica TL2 can almost hide behind a 3x5 index card. The touchscreen TFT LCD is 3.7-inches (diagonal) and lit by 1.3 million pixels, 854 x 480 per color channel. The body is drawn from a single piece of alloy and handcrafted in Germany.
From left to right, the flat top is home to a hot shoe that doubles as the interface for the optional EVF, a pair of control dials, a shutter release button surrounded by a collar-type On/Off switch and a singular function button. The function button can be programmed to your choice of video On/Off, Review image or video, or switch between the EVF and LCD. The latter option exists only in the presence of the optional Leica Visoflex Electronic Viewfinder. Noticeable by its absence—there is no built-in flash.
The Leica TL2 has what may be the world's first truly customizable camera strap lug. When it leaves the factory, the TL2 is wearing body-matching plugs in the strap lug sockets. A small included tool allows the installation of unique lugs that match the grommets on the included silicon strap.
One of the samples I used had standard, ordinary strap lugs in place, so I was able to easily attach an aftermarket wrist strap. Incidentally, the silicon strap was surprisingly comfortable to wear but a royal pain to roll into a ball and stuff into a camera bag. Imagine wadding up a wide rubber bungee cord.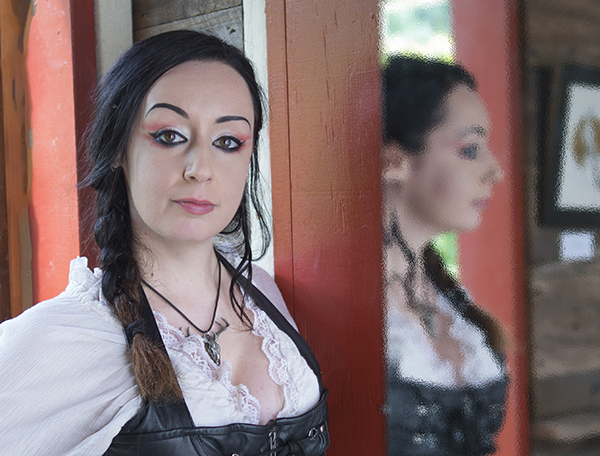 On the bottom of the Leica TL2 is the battery compartment. And the bottom of the battery has part of the bottom of the camera attached to it. Follow me closely here—the bottom of the battery has a small square of metal that becomes part of the camera bottom when the battery is in place. (Yes, if you own a black camera you must order a black-bottomed replacement battery.)
This is questionable only because it means that the bottom of the camera is open when the battery is out and sitting in the charger. Optionally, the battery can be charged while in the camera via the Type C USB cable.
The Leica TL2 has a generous 32GB of internal memory and SD/SDHC/SDXC memory card slot that is compatible with UHS II-standard. I found using the internal memory quite convenient—until the time came to download. Then I had to locate the included USB cable and find an open USB port on my computer. Most people will use removable SDHC cards; even so it's really nice to have a whopping 32GB in reserve at all times.
Touchscreen Control LCD
The menu on the LCD takes advantage of the entire space and fills it with softkeys arranged in a thoughtful rule-of-thirds 3x3 grid. Leica calls this a "cluster menu" approach. The icons are straightforward and the labels are sharp and easy to understand. In terms of operation I found the menu system easier than most and more complicated than some others. There's also a My Camera function that can be employed to create a custom menu so that the icons relating to the functions and options you use most often can be accessed rapidly.
When used for composition (or playback, for that matter) the 1.3-million pixel screen is clean and responsive. Like other tablet screens, gesture maneuvers are used to navigate from screen to screen, to zoom, etc.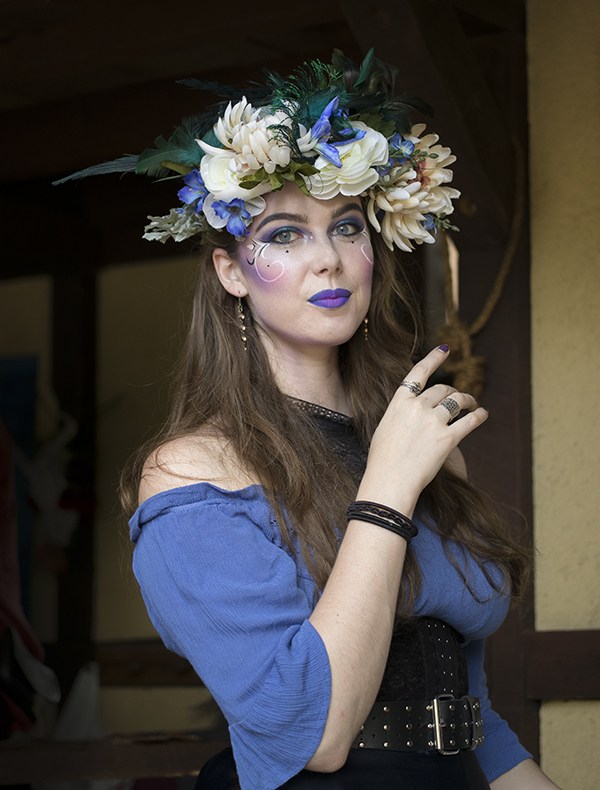 Sensor and Signal Processor
The Leica TL2 is equipped with an APS-C size CMOS sensor (23.6 x 15.7 mm) that provides 24.32 million pixels (effective), 3:2 aspect ratio and a maximum of 6016 x 4014 pixel resolution (DNG files). This new 24 MP sensor is supported by an equally new Maestro II series digital signal processor.
For my taste—your taste may be different—this combination delivers JPEG images that are flat and lower in saturation than I expected. However, I found the rich colors and full brightness range when I shot DNG files and processed them in Adobe Camera Raw. This was much unexpected, because I have always admired the JPEG engine in Leica cameras, including the Leica SL which I reviewed here in January 2016. See my review of the Leica SL mirrorless full-frame camera for details.
There is no anti-aliasing filter over the CMOS sensor in the Leica TL2. Normally, an AA filter is installed on top of a digital sensor to cause intentional blur of approximately two pixels, thereby eliminating the moiré interference patterns (stair step effect). AA filters also act as UV cutoff filters.
The net result of not having an AA filter is sharper images, in most cases. Sometimes, the unintended side effect is the rippling or smearing of intricate patterns. The Leica TL2 I tested delivered extremely sharp images, shot after shot. And I never once observed moiré even though I shot subjects that could have been problematic.
The new Maestro II signal processor and large buffer also enable high speed shooting. Maximum burst rate with the mechanical shutter is 7 fps; with the electronic shutter engaged, a very fast 20 fps. Image buffer accommodates approximately 29 images.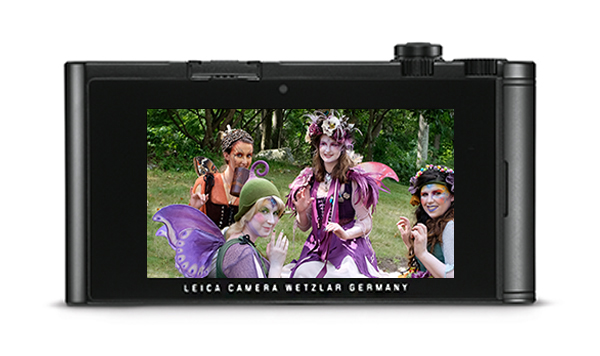 Lens Mount
The Leica TL2 uses the Leica L bayonet mount. While there is only a handful of Leica lenses available in this mount, all important focal lengths are covered. Furthermore, it's possible to directly use Leica's full-frame, professional SL mount lenses, as well as the multitude of classic Leica M mount and R mount lenses via optional adapters.
For my review I used two Leica lenses, the Leica Summicron-T 23mm f/2 Aspheric lens (11081) and the Leica APO-Macro-Elmarit-TL 60mm f/2.8 Aspheric lens (11086). Current MSRP on these lenses are $1850 and $2995 respectively. While neither is part of this review, I can say that both are worth every penny. The 60mm Macro, which is equivalent to a 90mm lens in full frame format, is an ideal portrait lens as well as an unbeatable macro lens.
Autofocus System
The Leica TL2 uses a contrast-detect-based AF system with 49 focus points. Autofocus options are Multi-zone, Center, Spot, Selective Single-point, Tracking, Face Detection and Touch AF. The accuracy of Manual Focus is bolstered by Focus Peaking and by enlarged display of the central section of the image. Either, both or neither aide can be invoked.
Metering and Exposure Modes
Metering options are Multi-zone, Center-weighted and Spot, the triumvirate of most digital camera metering systems. Metering accuracy was what one expects from a Leica—virtually perfect.
Exposure modes include the standard PASM (Program, Aperture Priority, Shutter Priority, and Manual) plus a fully Automatic setting which Leica classifies as a Scene Mode instead of an Exposure Mode. The other nine Scene Modes are Sport, Portrait, Landscape, Night Portrait, Snow/Beach, Fireworks, Candlelight, Sunset, and Digiscoping.
ISO range is from ISO 100 to ISO 50,000. The Automatic ISO setting was quite effectual but slightly biased toward larger f/stops and shorter shutter speeds so I abandoned it early on.
Shutter speed range is 30 sec to 1⁄40000 sec (up to 1⁄4000 sec with mechanical shutter, beyond that using the electronic shutter). The TL2 also offers Exposure Compensation (plus or minus 3 stops) and Automatic Exposure Bracketing.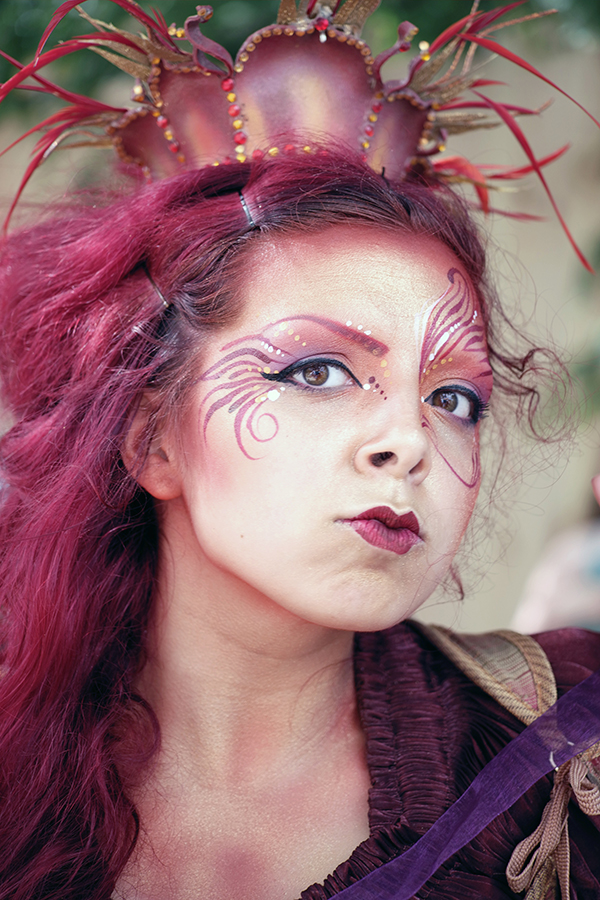 File Formats and Storage
Choose from an adequate selection of still image file formats, namely JPEG, DNG only or DNG + JPG. DNG optionally can be uncompressed or compressed (lossless). For video, the choices are MP4 3840 x 2160p (4K) 30 fps, 1920 x 1080p (FHD) 60 fps, 1280 x 720p (HD) fps or 1280 x 720p (HD) 120 fps (SLOMO). DNG (Raw) files are 6016 x 4014 pixels (24 megapixels). JPEG files can be 6000 x 4000 pixels (24 megapixels), 4272 x 2856 pixels (12 megapixels) or 3024 x 2016 pixels (6 megapixels).
Video
The big story here is Ultra High Definition 4K video. Files are saved as MP4 3840 x 2160p. Other options are Full HD at 1920 x 1080p at 60 fps, High Definition 1280 x 720p fps, or 1280 x 720p at 120 fps Slow Motion.
Video operation is easily and conveniently controlled by the function button on the top of the camera. (The function button can be reprogrammed, but the default function is video Start/Stop.)
Integrated Wi-Fi
Happily, the Wi-Fi function of the Leica TL2 is everything it should be. It allows wireless sharing of images with smartphones, tablets and Wi-Fi enabled computers. The Leica TL smartphone app makes it easy to post images on social media or send by email. You can also use a mobile phone or tablet to control the TL2 and as a remote electronic viewfinder. Very cool.
Power
Operational power is provided by a single 7.2 volt Leica BP-DC13 lithium ion battery which has an advertised capacity of 985 mAh. That's on the low side. Based on current CIPA standards, the battery should provide about 250 shots. Not that you'd ever want to, but most likely you'll never find aftermarket batteries for the Leica TL2 because of the unique way a section of the camera baseplate is affixed to the bottom of the cell.
Operation
Most of the operational details are included in the preceding descriptions. To those I can add that after I learned my way around the Leica TL2—which, like any new camera (for me at least) took a full day or so—I found the operation to be very fast, unambiguous and remarkably rewarding.
Start-up speed is short with a capital shhhh. The refreshed Maestro II ASIC (Application Specific Integrated Circuit) digital signal processor brings the Leica TL2 to life almost instantly. Focusing speed is somewhat lens dependent but quite fast in every case, and with the 23mm f/2 it was downright blistering fast. The Touch Focus feature, which is not new but is often passed over by camera makers, was likewise quick and sure.
Despite all-metal surfaces and lack of a textured grip, the Leica TL2 is comfortable to hold and use. With lens attached, the TL2 makes a hefty package that swaggers with sturdiness. The supplied silicon strap was fun to use but a pain to pack.
Image Quality
The proof of the pudding, as they say, is in the eye of the pudding chef. Shot after shot I found the image quality to be outstanding, particularly when images were shot as DNG (Raw) files and processed through Adobe Camera Raw. You can judge for yourself—to some extent—by viewing the accompanying images, or you can take my word for it: image quality is outstanding.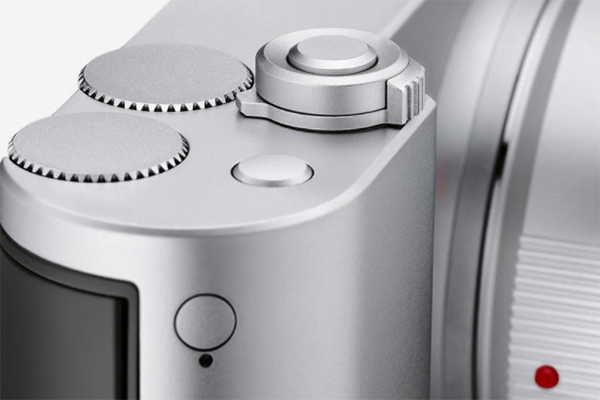 Conclusion
The Leica TL2 is easy to learn, fun to use and takes great pictures. It's solid and has the romance and appeal that is intrinsic Leica. With an MSRP of $1,995 (body only, silver tone or black) it's not going to be everyone's first choice. But those who value the high quality experience of using a brilliantly machined camera to produce equally brilliant images will not be disappointed.
—Jon Sienkiewicz

LATEST VIDEO