Learn the "Laws of Light" with This Fascinating Tutorial from Studio Pro J.P. Morgan (VIDEO)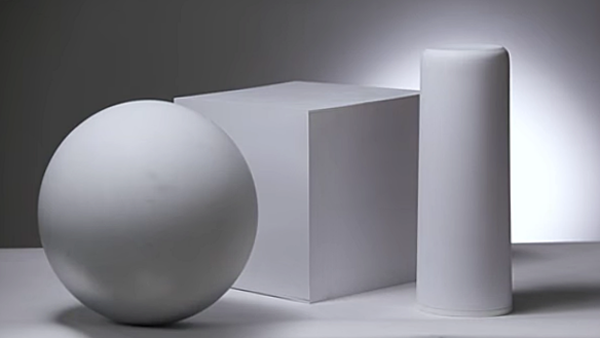 Commercial photographer J.P. Morgan has over two decades of studio experience, as well as a knack for helping others shoot like a pro. In the video below, Morgan uses his unique teaching style to help you better understand lighting by photographing a ball, cube, and cylinder in one properly lit image.
This may sound simple, but there's more to capturing an image like this than you may think. And as Morgan explains, "Any scene with a subject is going to have one, two or three of these shapes in it."
There's a brief promotional message at the beginning of the video but hang tight because you're going to learn a lot about camera angle, quality of light, dimension, and separation. You can find more videos from Morgan on The Slanted Lens YouTube channel. And be sure to check out last week's story on the free online lighting tutorials available from Broncolor.