This Landscape Tutorial Takes You to Death Valley with Nature Photographer Ben Horne (VIDEO)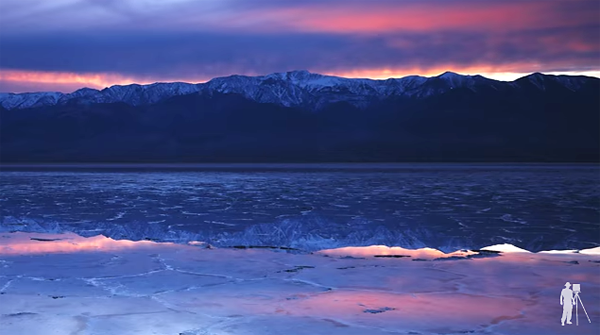 Ben Horne is an accomplished nature photographer who says his goal "is to create simple, structured, and calm images of nature." In the video below, Horne takes you to scenic Death Valley and provides some great tips on shooting landscapes.
While Horne captures his images with large format film cameras, the techniques he reveals are equally applicable regardless of the type of gear you use. He offers valuable advice on everything from composition and lens selection to weather considerations and choosing the proper time of day depending upon the type of scene you are shooting.
Horne made this video at Death Valley's Badwater Basin Salt Flats, the same area mentioned in last week's story about a vandal who damaged the delicate landscape by driving across the Salt Flats with a van.
You can find more videos by Horne on his YouTube channel, and be sure to look at yesterday's tutorial on shooting spectacular seascapes.

FEATURED VIDEO