Landscape Photographer Jeff McPheeters Captures the Majestic Fury of Storms on the Great Plains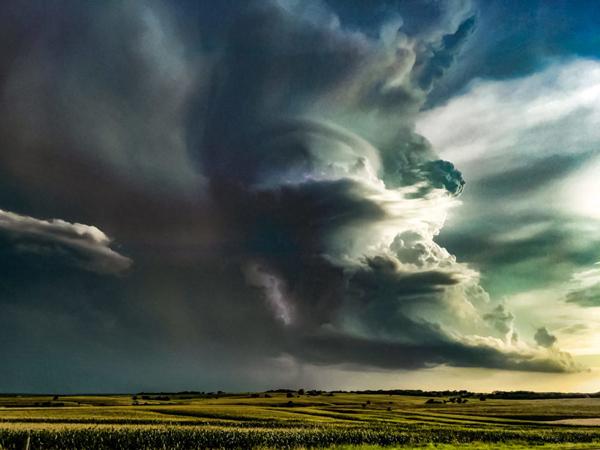 Jeff McPheeters is a Kansas-based pro whose extensive portfolio encompasses everything from interior design and event photography to landscape, nature and wildlife. While all of McPheeters' work is impressive, the images he captures of raging storms in rural Kansas are especially spectacular.
McPheeters has been shooting for over 50 years and says he's a lifelong learner, always striving to delve further into the intricacies of his craft. With some sage advice for all of us, he suggests that, "The only photographer you should compare yourself to is the one you used to be."
Enthralled with photography at an early age, McPheeters says his first camera was a Kodak Brownie he received from his mother at the age of six. A couple year's later he "stepped up" to an Instamatic he got from a grandparent. By the time McPheeters was in his teens he was shooting Kodachrome and presenting slideshows, complete with music tracks first from records and later cassettes.
Having grown up in rural Kansas where he still lives, McPheeters finds it amusing when he's described as a storm-chasing photographer, explaining that, "Here in Kansas storms come to us. We don't really have to chase them."
Weather tends to be dramatic on the Great Plains and McPheeters often shoots late in the day to take advantage of impending storms under dramatic light. As you can see from these stunning images, he clearly has an artistic mastery of his craft.
You can see more of McPheeters' great work on his Instagram page. Be sure to watch the incredible 4K black-and-white time-lapse we posted last week by storm-chasing wedding photographer Mike Oblinski, and don't forget to follow us on Instagram at @ShutterbugPix where we're sharing our favorite photos from our followers.

FEATURED VIDEO