L-Bracket for Nex Cameras
Arca-Swiss previously released the Mini L-bracket for compact cameras such as the Olympus E-PL1, E-PL2, Panasonic Lumix GF and LX3, Samsung NX-100, and Canon G10. Their latest offering is a new mini L-bracket specifically designed for the Nex 3 and Nex 5 cameras from Sony.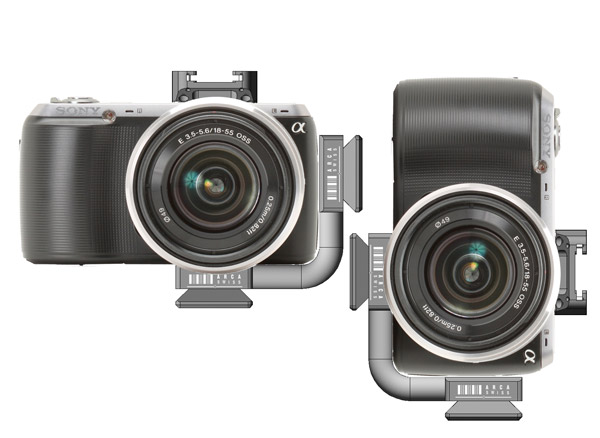 The Nex L-bracket is fully adaptable with their monoball Fix and monoball Classic quick release systems. It takes into account the compact design of the Sony Nex cameras, allowing a fast change from landscape to portrait format, and vice-versa. Handling of the cameras when hand holding is also improved.
The design allows free access to cable ports allowing unhindered connection to the computer without having to remove or shift the bracket. The kit includes a shoe allowing easy attachment of an optical finder.

LATEST VIDEO

SPONSORED VIDEO
Testing Tamron's SP 150-60mm G2 lens while capturing birds and alligators in Apalachicola, Florida.