Knocking Down The Wall Between Silver And Digital Prints
"Has digital photography reached the end of the road?"--Headline in Convention Daily Newspaper
When you read such erudite comments in the trade press, a person might wonder if we have, in fact, reached digital nirvana. Maybe that writer's grandpa posed the same question when wet collodion plates were introduced, but digital imaging is still a toddler and the quality of printers and the inks and media available for it continue to knock down the ever thinning wall between silver and digital prints.
The Laser Advantage
Everybody knows the drill on color laser printers, don't they? They're fast, print on anything, even a Hooters' napkin, deliver photographic quality, but are expensive. All that's true except the last point and Konica Minolta is out to change our minds about printing with three new color laser models. Konica Minolta's $399 magicolor 2400W is a 2400x600dpi resolution personal color laser printer that prints up to 20 pages/minute (ppm) in black and white and 5 ppm in color. It has a USB 2.0 interface, 200-sheet input tray, and is compatible with Microsoft Windows only. Their magicolor 2430 DL is a compact, networkable printer for small offices and studios, connecting via USB 2.0 or 10/100BaseTX Ethernet interfaces. Resolution and printing speed are the same as the 2400W but it's PictBridge capable for direct printing and compatible with Mac OS and Windows computers. The magicolor 5440 DL cranks out crisp prints at an amazing 27 ppm, in black and white or color. It has 10/100BaseTX Ethernet and Hi-Speed USB interfaces and 2400x600dpi resolution. Better yet, it's Linux, Mac OS, and Windows compatible.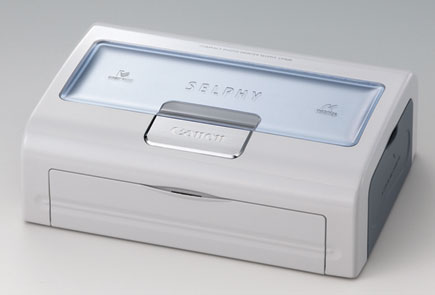 Ink Jet Set
At first glance Epson's totally slick Stylus Photo R1800 looks like an affordable ($549) Stylus Pro 4000. It has eight individual ink cartridges holding UltraChrome pigment ink with lightfastness ratings as high as 200 years. Unlike the 4000 that uses separate glossy and matte black inks, the R1800 has matte black and "gloss optimizer" inks. It delivers up to 5760x1440 optimized dpi with ink droplets as small as 1.5 picoliters and prints a 4x6 photo in 42 seconds or an 11x14 in less than two minutes. The R1800's handling capabilities include BorderFree a.k.a. borderless 8x10, 11x14, and 12x12 sheets and accommodates 4, 8.3, and 13" roll papers. You can also print directly on printable CDs/DVDs. It has USB 2.0 and FireWire connections and is compatible with Mac OS and Windows, but not Linux. "We are leaving that to third-party developers," an Epson spokesperson told me. Unlike other products shown at PMA that will be available "really soon now," there was a Stylus Photo R1800 waiting upon my return from Florida.

My first print from this rugged printer was simply the best print I've seen yet from any desktop ink jet printer.
One PMA printer trend was the use of multiple gray inks, including Media Street's (www.mediastreet.com) Generations QuadBlack, but HP's 4800dpi Photosmart 8750 Professional Photo is a nine-color (cyan, magenta, yellow, light cyan, light magenta, blue, light gray, dark gray, and black) printer that produces prints up to 13x19". When it makes monochrome prints, only the gray and black inks are used, producing truly neutral images with deep blacks, high contrast, and smooth transitions with not a hint of a color shift.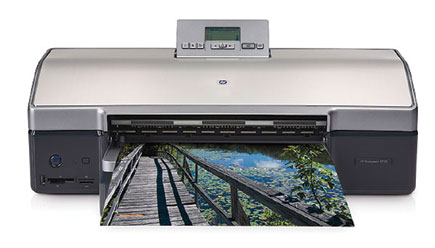 According to HP, their Vivera dye-based inks produce output that will last more than 100 years when displayed under glass or more than 200 years when stored in an album. The 8750 has built-in Ethernet connectivity for network sharing and wireless printing with Mac OS and Windows printers. It has memory card slots for CompactFlash, MultiMediaCard, Secure Digital, Smart Media, Memory Stick, and xD-Picture Card as well as a front USB port for connecting to PictBridge-enabled digital cameras.



FEATURED VIDEO