Knocking Down The Wall Between Silver And Digital Prints Page 2
Professional photographers and graphic designers will like HP's Designjet 90. It's a new six-color ink jet 2400dpi and 4-picoliter printer that produces up to 18x24 output using Vivera dye-based inks. When used with HP's Professional Semi-Gloss Contract Proofing Paper and the EFI RIP it's an ISO compliant solution for proofing that delivers dry media with a color gamut that emulates most offset or gravure printing processes.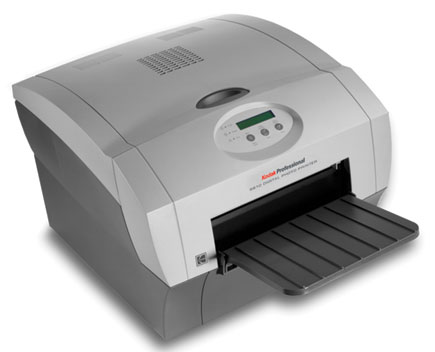 Thermal Dye Transfer
Eastman Kodak has two new digital photo printers with built-in cutters for professional photographers who need to deliver prints immediately in-studio or on location. The Kodak Professional 9810 Digital Photo Printer produces up to 8x12" glossy prints with the first 8x10 prints taking 45 seconds and subsequent prints only 39 seconds each. It offers package printing and supports photo-editing software such as Adobe Photoshop. The Kodak Photo Printer 6850 produces 6x8 prints in 15 seconds and 4x6 prints in eight seconds. The Kodak Professional 9810 Digital Photo Printer retails for $3499, and the Photo Printer 6850 will sell for $2900. But, and you knew there was a "but" didn't you, Apple Macintosh users, as in so many other cases with Eastman Kodak, need not apply. The printers are only compatible with the Windows XP and 2000 operating systems.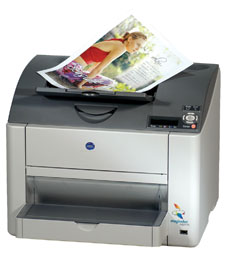 On the amateur side, Wi-Fi comes to snapshot printing. Kodak introduced Wi-Fi support for its EasyShare Printer Dock Plus printer. After inserting a $99 Wi-Fi card into the Printer Dock Plus, pictures from a docked EasyShare digital camera can be transferred wirelessly to a computer on the home network for viewing, sharing, and printing. The Printer Dock Plus can act as a wireless picture printer for Wi-Fi-enabled devices including Kodak's new EasyShare-One digital camera.

Canon's Compact Photo Printer SELPHY CP600 (has Canon hired Leica's old product namer?) replaces the popular CP-330 Compact Photo Printer and allows you to make beautiful 4x6" prints for an estimated street price of $249.99.
Kodak Easyshare Printer Dock Plus
Sony's PictureStation DPP-FP50 features a wireless remote control that makes it possible to print, edit, and enjoy lab-quality prints from the comfort of your Barcalounger. It supports PictBridge, so images can be viewed and printed directly from any compatible digital camera without using a computer. The DPP-FP50 uses dye sublimation technology and each print is sealed with laminate, making them resistant to spills, moisture, and fingerprints. The $200 printer offers built-in options, such as redeye correction, editing tools for adjusting sharpness, contrast, brightness, and size, and can convert color image files to black and white or sepia.

Manufacturers/Distributors' addresses can be found on page 176.

LATEST VIDEO