Kingston Launches Icons of Photography Program
Kingston has announced the formation of the innovative Icons of Photography program which features seven world-class photographers--Douglas Kirkland, Barbara Bordnick, Colin Finlay, Harry Benson, Peter Read Miller, Chris Rainier and Gerd Ludwig.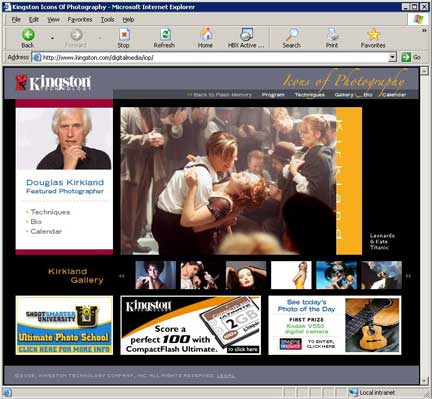 For the next several months, each of these photographers will display images in a gallery, provide tips and advice for taking better pictures and list a calendar of events where you can see them and their work in person. After the first seven months, new images and a new tip-of-the-month will be posted from these photographers.
We encourage you to visit www.kingston.com/digitalmedia/iop and enjoy this valuable new photographic resource.

FEATURED VIDEO