The Just Show Me How Professional Tour 2005 in Eight Cities this Fall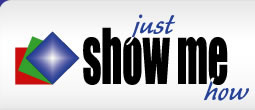 Last season's sold out Just Show Me How Pro tour is back, with new tips, new techniques, and new ideas for your digital photography workflow. World-renowned photographer, author, and teacher, Kevin Ames, will educate and entertain you as he shares the secrets of professional workflow. Kevin is the newest associate of Blue Pixel Digital Experts, leading photographers and consultants committed to teaching digital photography from an unbiased, real world perspective. The tour begins on October 2nd in Miami, and travels to eight U.S. cities through the beginning of December.
This one-day seminar will take professional photographers through what to do with all of those digital files after the photo has been captured. Kevin covers the ins and outs of downloading from memory cards, adding metadata, backing up, image optimization, controlling color, delivering files, and creating bulletproof archives of digital negatives. Attendees will learn how to achieve better results faster through automation, without sacrificing the integrity of their images or the quality of their files. As a highly respected photographer, Photoshop author and instructor, Kevin will also share techniques that are essential to any photographer's creative workflow.
At the new Just Show Me How seminar, attendees will have great opportunities to network with colleagues and leading industry experts. They will also gain valuable hands on experience with exceptional photography products.
Interested seminar attendees should visit
www.justshowmehowpro.com
to check the city schedule and register for an upcoming event. The cost to attend is $149 in advance or $169 for day of, walk-in registration.

FEATURED VIDEO