The Joy Of Printing; Or How I Stopped Worrying And Learned To Love Inkjet…Again
"Happiness can be found, even in the darkest of times, if one only remembers to turn on the light."—Albus Dumbledore in Harry Potter and the Prisoner of Azkaban
Updating to Photoshop CS4 was a rude awakening. I'd put it off because the changes didn't seem substantial enough but over time I finally realized it was a good idea, at least until I tried to make a print. Everything was pleasant and easy about the way CS3 interacted with my printer. Sure my prints were mediocre but they were easy to make and I'd sworn off making prints so much so that every time I went to OfficeMax the clerks missed me from all my previous ink-purchasing trips. I tried to make CS3 and my printer work together—I really did—even trying Ollivander's Wand Shop to see if they had what I needed to fix the problem. Then, one day, all my printing problems disappeared.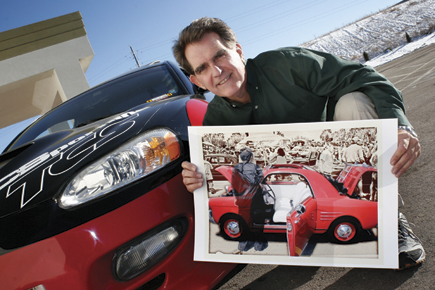 © 2006, Mary Farace, All Rights Reserved
Epson's Stylus Photo R2880
It wasn't an owl that delivered the solution to my printing dilemmas but my FedEx lady schlepping an Epson Stylus Photo R2880 (www.epson.com) onto the porch. The R2880 is a 13" professional printer that combines Epson's UltraChrome K3 and Vivid Magenta ink technology with a high-performance print head that produces smooth color transitions and optimal highlight and shadow detail. The Radiance technology featured on the R2880 and R1900 was co-developed with RIT and optimizes how individual inks mix to improve color transitions. Setting up the R2880 was simple and easy and, using only default settings, I produced a perfect print from a difficult industrial subject.

Paper feed dependability and reliability with the R2880 is topnotch, allowing top, back, and roll feeding, including printing on CDs, and I never once had the kind of feeding problems that plagued me in the past. But the big story is the inks. The UltraChrome K3 with Vivid Magenta inks produce a wide color gamut and improve reds, blues, and purples. The R2880 offers three black levels, including black, light black, and light light black, and, as with other Epson printers, you have a choice of using photo or matte black inks that must be swapped when printing on matte or glossy paper. The secret is to install the one you expect to use the most and swap accordingly. The R2880 is a truly precision instrument and sells for $799.99.
Different Straps For Different Folks
Camera straps are personal and we tend to pick one that suits our personal and shooting styles. I use a bunch of different straps on different cameras, including some the camera maker included in the box, but being tinkerers we are always looking for something that works better. Ron Henry's Black Rapid (www.blackrapid.com) strap takes a different approach in that the camera hangs upside down. A locking FastenR connects the R-Strap to the tripod socket on either the camera's body or lens and allows the camera to move freely while the strap stays put.

The R-Strap is worn diagonally across the torso from shoulder to hip and is adjustable to fit most photographers. Its pad has a mesh underside for comfort and breathability. The RS-4 ($54) features a pocket for storing two memory cards while the RS-5 ($65) has a larger pocket for carrying a phone, battery, or walkie-talkie. The top of the pad opens up to store nine or more memory cards. The RS DR-1 Double Strap ($130) is perfect for long days of shooting with two cameras and, like the others, is made in the U.S.A. and backed by a one-year warranty and 30-day guarantee.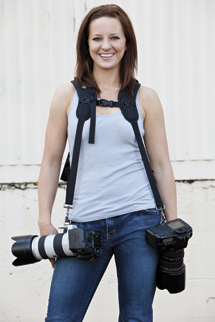 Papers For Fine Art Photography
Currently and in the UK only, Epson sponsors a program called Digigraphie (www.digigraphie.com/uk) that covers prints produced by a certified Epson Stylus Pro professional printer using UltraChrome or UltraChrome K3 inks along with a list of certified fine art media. Before certification, new media is tested by Wilhelm Imaging Research to ensure that all Digigraphie artwork would pass a 60-year minimum durability test. Hahnemühle (www.hahnemuhledirect.com) has several papers that meet these standards, including Photo Rag Bright White 310, Torchon 285, William Turner 190/310, Albrecht Durer 210, Photo Rag Pearl 320, Photo Rag Baryta 315, Photo Rag 188/308/500, Museum Etching 350, and Photo Rag Satin 310. I'd like to see Digigraphie come to America. How about you?

LATEST VIDEO

SPONSORED VIDEO