An Interview With John Wilhelm: Creator Of Beautiful, Whimsical Images Featuring His Daughters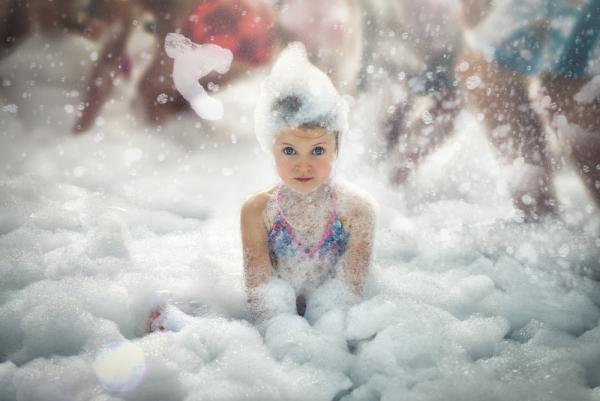 Switzerland-based photographer John Wilhelm's images are all-in-the family and out-of-this-world. In his whimsical and beautiful work, Wilhelm digitally inserts his three daughters into a series of outlandish scenarios that are fantastical, funny, and sometimes just downright bizarre.
After we spotted Wilhelm's work on My Modern Met, we were interested in learning more about how he puts together these amazing shots. We caught up with him recently and asked him a few questions about his wonderful Photoshop creations.
SB: Could you give us some background on you as a photographer?
JW: My father was already a very passionate hobby-photographer with his own founded club(s) and lab. Photography was always very important in our family. I can remember the little hikes on Sunday when everybody had a cam strapped on his neck or the time during school or military where I was often the unofficial group-photographer.
SB: Where did you get the idea for this fun series?
JW: Actually I didn't create those images as a series. I just try to realize the ideas popping up and with three little girls there are a lot of the ideas about them of course. And I honestly don't know about how to get those ideas. Perhaps I'm a victim of too much TV and videogames in my childhood.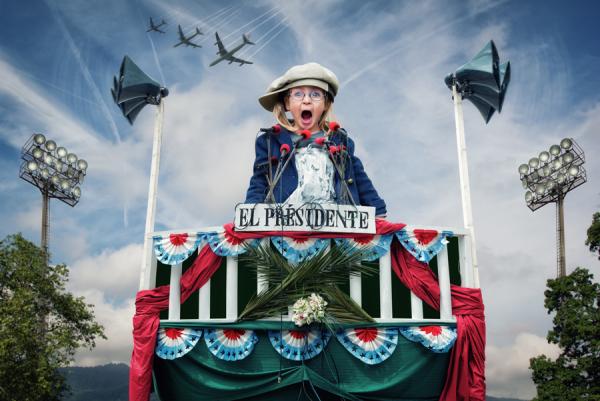 SB: What was it like working with your three daughters for these photos? Who had the most fun, you or the girls?
JW: Actually it's more work than fun (even if it may look different by just examining the final results). To shoot kids is easy but if you need them in a certain pose or with a certain mimic it's getting difficult. I usually try to inspire them while telling an interesting story about an upcoming project. So we can simulate the studio situation without cam. Once upstairs in my little attic-studio there's often not much more time than 2-3 minutes before they loose their attention and motivation (sometimes sweets can help).
SB: Could you explain the process you used to create each of these images.
JW: First I shoot all the elements I need for a certain image (if not already available in my own library), it's my personal dogma to work only with images shot by myself. If possible, I take the objects to my small attic-photo studio in our house, but I don't mind to go outside (even on longer hikes) to find the right sky, tree, animal or whatever is needed.
While shooting the single objects I try to follow these rules: Shoot all elements with...
• same focal-length
• same aperture
• same focus
• same point of view
• same light situation/direction
Later I put all those objects together in Photoshop (sometimes I also use objects sculpted in 3D programs), I just started to use ZBrush and Keyshot. This takes usually 5-20 hours per image.
SB: What type of gear and which software programs did you use?
JW: I shoot with Sony A7R cameras. I own two bodies and the whole lens-lineup. My retouching workplace consists of a Mac Pro (2013), a Wacom Cintiq 24 HD and lots of storage (LaCie 20 big). Software products I work with: Photoshop, Lightroom, ZBrush, Keyshot, Nik-Filters, Zerene Stacker, Cinema 4D etc.
SB: What other projects you working on these days?
JW: At the moment I'm untooning a figure from the famous German cartoonist Ralph Ruthe. You will see it this week on my Facebook site.
(You can see more of Wilhelm's work on his 500px page.)

FEATURED VIDEO