Imaging And Lighting Innovations; Lighting Your Way To A Million
"Light makes photography. Embrace light. Admire it. Love it. But above all, know light. Know it for all you are worth, and you will know the key to photography."—George Eastman
Intense competition for price and market share in the photographic lighting business produces lots of copycat and me-too products, making real innovation a rare commodity. Gary Regester is perhaps the most pioneering lighting product designer and a guy I've had the privilege of knowing for 25 years. Some of his products appear under the name of well-known lighting companies but there are many he produces directly under the Plume Ltd. (www.plumeltd.com) banner, including the unique Jumbrella and the wonderfully useful Wafer that answered the nagging question: why does a light bank with a broad face have to be so big? The Wafer's slim profile makes it practical for use in small spaces and on location, yet produces amazing light quality in a compact package.

Right now, Plume is offering a 25th Anniversary Trade-In program, allowing you to upgrade the size of the Wafer you currently own. And bigger is always better in light banks! The deal is for original owners only and your Wafer can be in any condition. All you need to do is return all parts except the speed ring along with the amount of trade-in/trade-up pricing shown on their website. Regester told me that rings are not included in the upgrade but would be considered. Contact Plume for details. This is a great deal to trade your slightly worn-out light bank for a bigger, brand-new one. You can watch Regester explain the Wafer on YouTube (www.youtube.com/watch?v=kHqNKArZHRM).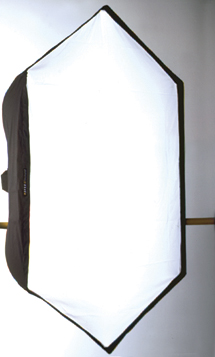 The Day The Universe Changed
In James Burke's book and PBS series he posits the idea that the universe only exists through what you know, but if new knowledge changes that perception you've essentially changed the universe itself. It's not often that software costing less than $20 can do that, but I predict onOne Software's (www.ononesoftware.com) application that lets photographers remotely control Canon EOS D-SLRs using an Apple iPhone or iPod touch will forever change the way we interact with our cameras. Note that onOne plans to support Nikon D-SLRs in a future update to the software that may be available by the time you read this.

DSLR Camera Remote for the iPhone/iPod touch lets photographers using a supported (check their site for specific models) D-SLR connected to a Wi-Fi-enabled computer remotely control camera settings, fire the shutter, review images, and even see a Live View preview. This takes the concept of remote cameras to a new level and also has a built-in intervalometer for advanced timer shooting. The app uses Apple's Bonjour networking to automatically find the camera. You also need to download and install free server software to your computer to make it work. DSLR Camera Remote for the iPhone/iPod touch is available in two versions. The Professional Edition costs $19.99 and the $1.99 Lite version supports remote camera firing as well as the ability to review images after they are made. For $2, give it a try and see if your universe changes.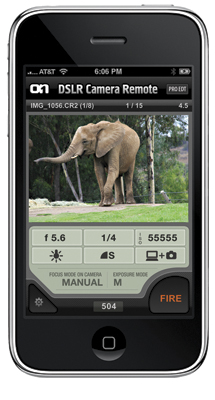 © 2006, Joe Farace, All Rights Reserved
Tastes Great, Less Filling
onOne Software has introduced a free Lite version of PhotoTools 2 Standard Edition for Adobe's Photoshop CS2, CS3, and CS4 that provides a range of imaging effects, corrections, and production automation wrapped around a full-featured interface. PhotoTools 2 Lite includes 15 of the most popular effects found in the Standard and Professional Editions, including classic photographic effects such as Bleach Bypass and Cross Process, reproducing the look of Kodachrome and Velvia film stocks, and automatic skin smoothing. PhotoTools 2 Lite is free and available only as a download from onOne Software. To receive the product, visit www.ononesoftware.com/pt2lite and request a free download by providing a valid e-mail address. If you decide you really love it—and why not, it was June's "Plug-in of the Month"—you can upgrade to the Standard ($159.95) or Professional Edition ($259.95).

LATEST VIDEO

SPONSORED VIDEO
Testing Tamron's SP 150-60mm G2 lens while capturing birds and alligators in Apalachicola, Florida.