Images of Autumn: Zion, Watchman Virgin River View by Constance Reid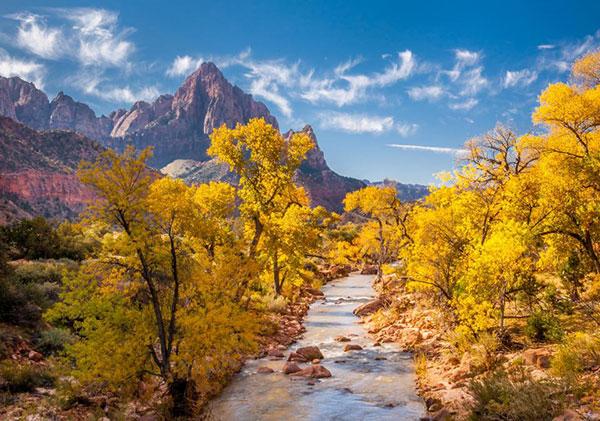 In a new photo feature, we're spotlighting "Images of Autumn" from our online reader gallery. Today's image of autumn is a beautiful shot of Zion National Park in the fall by Constance Reid.
"Early morning on a bright autumn day while walking along the Virgin River in Zion National Park," Reid writes about the shot.
See a larger version of the photo in the Images of Autumn gallery here.
To have your photo featured in Images of Autumn, post an image in the Images of Autumn Gallery and include your real name and some background on the image (how and where it was shot; the story behind the image; gear and settings used etc.) in the description field to qualify.

FEATURED VIDEO