How to Use the Only "ESSENTIAL" Filter for Nature Photos & WIN a Kit for Yourself (VIDEO)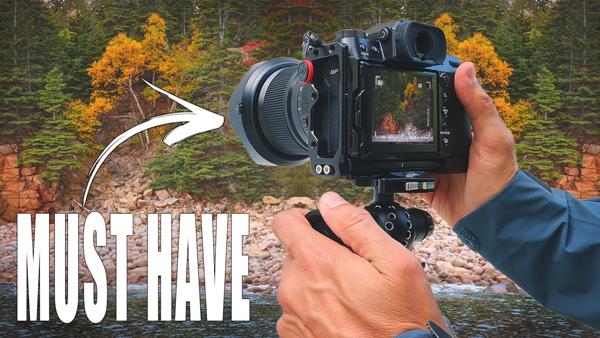 Serious landscape photographers tend to carry a lot of lens filters, including those for enhancing colors, to others that reduce the amount of light entering the camera and enable slow shutter speed effects. In the video below, you'll see what an experienced pro says is the one filter he never leaves home without.
Mark Denney is an accomplished outdoor photographer who carries a lot of gear. In the behind-the-scenes tutorial below, he says, "When it comers to filters for outdoor photography we have quite a few filters to choose from, but the circular polarizer is the only one that's essential." In this episode he explains how to use this important tool.
You'll see Denney arrive early at one of his favorite locations on the northeast coast, in plenty of time get set up before blue hour as the tide rolls in, the light improves, and some impressive clouds hopefully appear.
After putting his camera on a tripod and settling on a composition, Denney mounts a circular polarizer on his lens. There are a variety of high-quality polarizers available, including those that thread onto a lens and others that use a convenient holder.
Denney prefers the latter style and his favorite is the Nisi V7 Filter Holder Kit with a circular polarizer, and he explains how to enter a giveaway to win one for yourself. You can also see all the gear Denney uses in the description beneath the video.
In this episode Denney employs his favorite filter to remove distracting reflections from the water and wet rocks in the foreground of his scene. The polarizer also helps pump up the colors under the relatively flat lighting he encounters.
During the video you'll also learn how to employ a neutral density filter in tandem with a polarizer, and you'll pick up valuable composition and exposure advice as well.
Be sure to visit Denney's YouTube channel where you'll find a wealth of information on shooting landscapes. And check out the tutorial we posted recently from another pro, explaining an easy way to make dramatic long-exposure night photographs.

FEATURED VIDEO