How to Use Light and Location to Capture Stunning Swimsuit Photos (VIDEO)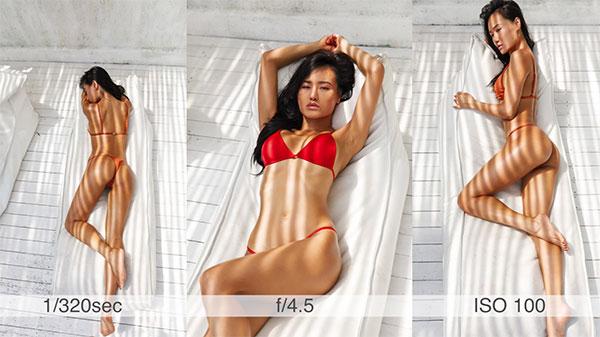 Dublin-based fashion photographer Anita Sadowska is who we turn to when we want to see stunning swimsuit photography, and in the below how-to video she pulls back the veil on just how she does it. Last week we shared her tips on how to shoot sensual swimsuit photos at the beach, and now here are some more photo tips from Sadowska on how to get the most out of a location.
In the video, Sadowska is traveling in Bali, which is beautiful in its own right, but she decides to find a specific location that will provide a flattering background for her model. While scouting locations, she discovers a pretty villa which the owner says she can use for her swimwear shoot if she will capture some shots of the interior in exchange. It's a smart deal because the villa provides the ideal location and natural light for her shoot.
After researching the villa on their Instagram page, Sadowska discovered that it had a hooded, exterior area, which she calls a "chill-out lounge," with an open, wooded roof with gorgeous, striped light filtering in. Sadowska later learns from the villa's owners that the best time for the light to come through the roof is mid-day, which is normally a terrible time for a swimwear shoot because it's too bright and harsh. Instead, the light and shadows are the perfect accent for her swimwear model, producing striking images.
See more of Sadowska's informative vides on her YouTube channel. And if you can't get enough of swimwear photography, here are three more videos we have featured:
Here's a Great Photography Video on How to Pose Swimsuit Models
Here's How to Shoot Beautiful Portraits on the Beach with Natural Light (VIDEO)
Watch the Canon 5D III vs. the Sony A7 II During a Swimwear Shoot at the Beach (VIDEO)

FEATURED VIDEO