How To Share Your Travel Photos on Social Media: Ira Block's Powerful Images Attract Eyeballs
Ira Block can best be described as a cultural documentary photographer. He uses his camera to document cultures around the world, recording how lives are impacted by changing norms, practices, and traditions. The changes are most often gradual, which is why he returns to a location time after time after time. He captures the shifting sands, one grain at a time, helping us see these changes and appreciate them through his eyes—and through social media.
Cultural Travel
Block describes his popular Instagram posts as "cultural travel." Specifically, "I'm not focused on scenic views or even simply people. Instead, I capture the history of wherever I am and the cultural changes that the indigenous population is experiencing. Most places go through change. I prefer to visit places that are still pretty authentic in certain respects but undergoing change in others."
Cuba is just such a place. "My first trip to Cuba was in 1997 for National Geographic," Block recalled. "The last three years I've been there about six or eight times." Cuba's intimate relationship with baseball especially caught Block's eye. "Baseball has been part of their culture since the 1870s. I wanted to record this relationship before Cuba got too Americanized and baseball became a big business. I look at baseball in Cuba as reminiscent of what baseball must have been like in the U.S. in the '40s and '50s, a time of innocence, when kids were playing everywhere all the time."
To achieve a certain intimacy with his subjects, Block doesn't try to blend in with the background. He likes to get close to people and make a connection. "You have to make people feel comfortable so they'll allow you into their world. I try to get deeper into my subjects. I'm not grabbing pictures off the cuff."
Instagram Popularity
Growing daily in popularity, Block's worldwide Instagram following numbers nearly 300,000. He attributes this in part to name recognition from National Geographic's Instagram page. "From there it started snowballing." Contributing further, Block speaks at seminars and conducts workshops. "I'm out there. And when you're out there, people pay attention to you." Block observed that he has an especially large following in Asia, where TV interviews have brought him considerable notoriety, which translates into even more Instagram followers.
Contrasting social media with a website, Block pointed out: "People don't go to websites anymore. Especially since everyone's walking around with a mobile device. Going to a website takes work and time. To go to an Instagram feed—well, it's practically on automatic pilot. People seem mesmerized by their social media feeds—they just keep scrolling and scrolling and scrolling, stopping sporadically when their eye lands on something of interest. We are dealing with a generation of instantaneous gratification—and then they move on."
So, why keep a website? "The website organizes my work for jobs. Potential and current clients go to my website to see what I'm doing. I also sell some stock through my website."
Still, Block was quick to point out that he has abandoned traditional promotional tools: "I look at my social media as my promotional tool. Social media gets the attention of a lot of the younger art directors and photo editors. Social media is now a business tool for me."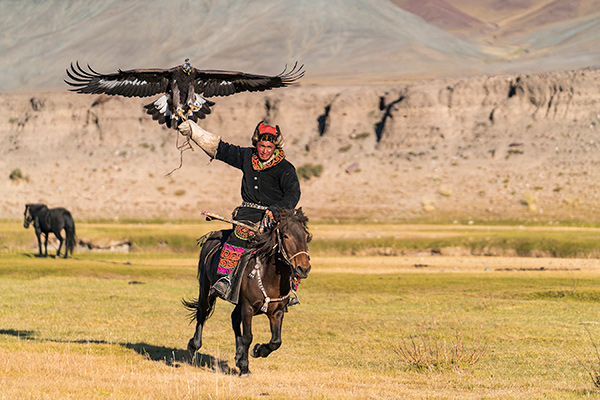 First Forays into Social Media
Realizing that the world of photography was changing, Block started posting in late 2012, while shooting for National Geographic. "Print publishing was becoming a dinosaur industry. Other people I knew started posting, and I said, okay, I'll give this a try. What I realized was, I was getting feedback on my work. All those years being published in National Geographic, I rarely received any feedback."
Block sees social media as a new form of publishing. "I reach a lot of people. I get my pictures out there. And I get the added satisfaction of getting responses. Certain responses are nebulous and certain types of pictures get bizarre responses. But all in all I do get a response."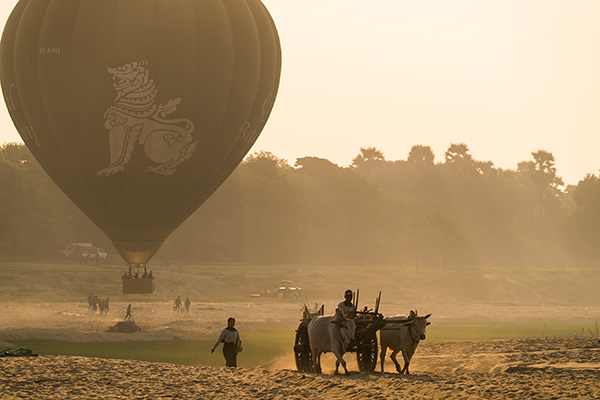 What gets bizarre responses? "If you post anything that smacks of religion or politics, you get people that have certain issues. Or if you post animal pictures that some might misinterpret as mistreatment of animals. Remember, cultural norms vis-à-vis animals are different across the globe. So your viewers may look at a picture one way whereas you or the native population looks at it from a totally different perspective, and that may lead to negative feedback."
In addition to Instagram, he also posts to Facebook and Twitter. Block feels he has more of a connection with his Facebook followers, and that it's a different kind of audience. On Instagram he senses his audience responds more to aesthetics, whereas his Facebook constituency is interested in substantive issues—namely, the gear and techniques he uses. He also tweets his Instagram posts through a linked account to Twitter.
Instagram Do's and Don'ts
There may not be any magic formula for gaining Instagram popularity. "But," Block emphasized, "if you want to get ahead on Instagram, don't post pictures of what you're eating, or trite images"—images you'd normally post on Facebook, Twitter, or Snapchat. "If you really want to get known, post only good images. Another thing is, find a niche. Not everyone is going to be able to travel. Post images with a certain style or theme."
Block doesn't follow the recommended posting times found on the Net. "For me, because my audience is so international, I can post at any time. The days and times don't have as much significance."
As to his frequency of posting, Block admitted: "My posting is sporadic. When I'm traveling, I may post daily. Still, I rarely post more than one image a day, or at least one image every other day. And when I'm in New York, because I'm busy dealing with the other side of the business—coordinating, getting information, going through pictures, billing—I post weekly or twice a week."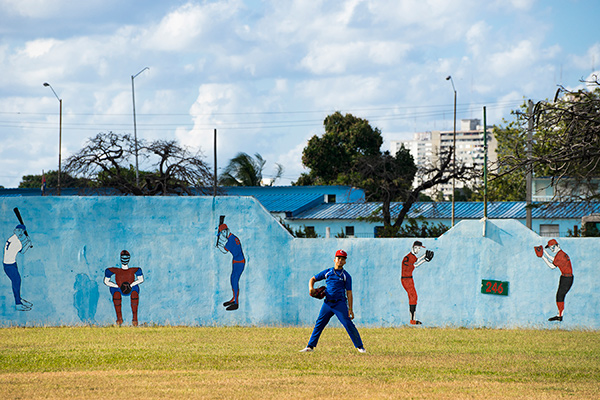 His Posting Methodology
Block outlined how he posts to Instagram. "Sometimes I'll shoot with my smartphone, but most of the time I'm shooting with a real camera. Then, when I can get to a computer, I send the picture up to Dropbox and then download the picture onto my smartphone in Dropbox and post it.
"But lately, after switching to Sony cameras that have built-in Wi-Fi, I use the Sony PlayMemories Mobile app on my phone, and that allows me to Wi-Fi the photo over to my phone in no time. Then I post from there." Block edits his files on his phone using the Instagram app or Adobe Photoshop Express.
As a National Geographic photographer, Ira Block gained name recognition rapidly and continued to build up his Instagram following under his own name. His followers are intrigued not only by the aesthetics of his images but also by the way he steadfastly pursues how cultures change. He is always only one click away from posting yet another eye-opening image.
What's in Block's Gear Bag
• Sony A7R II
• Sony A7 II
• Sony A6500
• Sony 16-35mm f/4 lens
• Sony 24-70mm f/2.8 GM lens
• Sony 70-200mm f/2.8 GM lens
• Sony 90mm f/2.8 Macro lens
• Sony 55mm f/1.8 lens
• Sony 28mm f/2 lens
• Sony 20mm f/2.8 E lens for A6500
Block's Favorite Accessory
"The Tenba Shootout ActionPack 14L for GoPro. I have rigged it with some inserts so it's the perfect size for my mirrorless Sony gear. Its low profile makes it easy to walk around unobtrusively in crowded areas."
Sony Artisan Ira Block operates out of New York City. See more of his work (and learn about his workshops) on irablock.com, and on Instagram, @irablockphoto.

FEATURED VIDEO