How to Photograph Gorgeous Painterly Portraits at Home (VIDEO)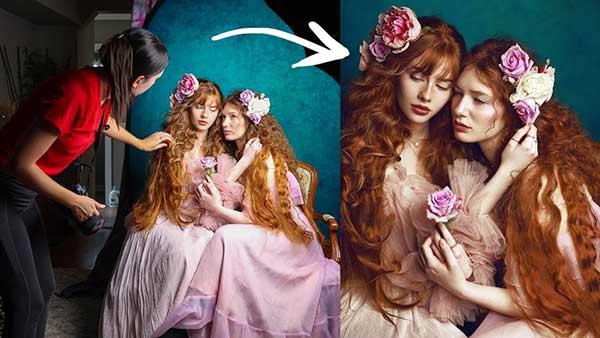 One of the most inventive portrait photographers on YouTube, Irene Rudnyk often shares engaging behind-the-scenes videos on how she captures her eye-catching images on a budget. The below video is no exception.
In the clip, Rudnyk shows you how she photographs "painterly portraits in my small living room." If you want to duplicate the striking look of these provocative portraits, she walks you through the process, in an easy, step-by-step tutorial.
"We will talk about inspiration, set up, lighting, gear and editing," she says. "I want to show you that you can easily duplicate this look, no matter your experience. All of my photo shoots start with planning and looking for inspiration. I will typically go to Pinterest and start searching for some keywords and in this case, I typed in Old Masters paintings portraits."
From that search, a lot of pictures of redheads stood out to her, most of which were pre-Raphaelite paintings. "The common striking thing about them was the super red hair," she says. "I was really inspired by that look, and I definitely wanted to do something similar with my photo shoot."
Watch below as she takes that moment of inspiration from her image search and creates the beautiful photo portrait you see at the top of this story. If you're looking for a different location for inspiration for portraits, check out this video from earlier this year where Rudnyk demonstrates how to shoot backlit bikini photos at the beach.