How To Grow Your Wedding Business; Pros Share Their Winning Strategies
When you fly commercial airlines these days, they always seem to make a point to say, "We know you have a choice in airlines, thank you for choosing us!" There are a lot of wedding photographers for prospective clients to choose from, but then again there is lots of business to go around. With the low-end wedding market taken over by "Cousin Jerry" with his digital camera, today's wedding business is pushing to greater and higher levels of technology, style, and service. To grow your wedding business today, we asked a handful of top photographers how they do it.
Shutterbug: How did you develop and refine your style? How important is your style to differentiating yourself from other wedding photographers?

Andy Marcus (www.fredmarcus.com): My late father, Fred Marcus, taught me the majority of what I know in photography. His lessons, mostly hands-on during the course of weddings and sales calls to clients, has helped me define and made me able to redefine my style. I think one has to always be aware of the likes and dislikes of your customer. One must be aware of current trends as soon as they become apparent, if not even creating them yourself. Most important is to remain consistent in the work that you do. I think one's style is very important in separating you from the rest of wedding world.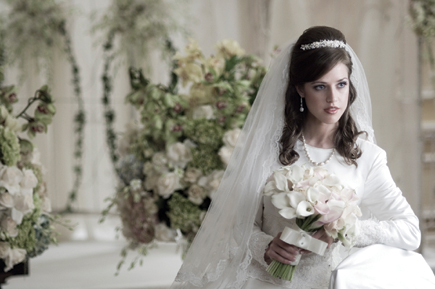 © 2007, www.fredmarcus.com, All Rights Reserved
JB and DeEtte Sallee (www.salleephotography.com): Developing your style is a crazy thing. For the longest time we struggled to find ourselves in our photography. We finally relied on what we learned in school. We studied fine art photography and used to shoot a lot of architecture and landscapes. We now have intertwined that original style with our weddings. I think photographers just starting out should concentrate on doing things that appeal to them and not try to duplicate what has worked for other successful photographers. When we started photographing what we loved to do, and making custom, artistic albums, our style developed and now we can be differentiated from other photographers in the area. If you do not find your own personal style you might not stand out in the crowd, especially in a world where everyone with a camera is a photographer.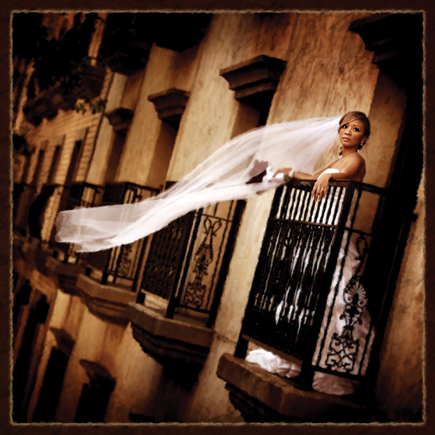 © 2007, Sallee Photography, All Rights Reserved
Andrew Niesen (www.lacourphoto.com): At LaCour we focus on our approach, rather than our style. Style, as we see it, refers more to the compositional and aesthetic elements of the images that we create. While this is important, what sets us apart from other wedding photographers is our approach to photography. Our reactive, documentary approach to wedding photography is fundamental to the experience that our clients, and future generations of their families, have with the images that we create for them.

SB: What do you recommend are the best ways to find wedding clients who are drawn to your particular style or approach?

David Crane (www.davidcrane.org): When I started I shot only for friends or got work from word of mouth. Referrals are still one of the best avenues to get clients. Over the last several years the Wedding Photojournalist Association (www.wpja.com) has done a great deal to advance the style of wedding photojournalism and is a great source for both photojournalists and potential clients interested in this style of photography for their wedding.
© 2007, David Crane, All Rights Reserved
JB and DeEtte Sallee: One of the best ways to find those great clients is through our city's bridal show. Some photographers do not think these shows draw in great brides but we have to disagree. Our best clients have come from these shows because it creates a sense of urgency when all the brides are around crowding our albums and making great comments. We also like to have the chance to hand select our clients.