How to Capture the Magic of Sunrises & Sunsets with Exposure Blending in Photoshop (VIDEO)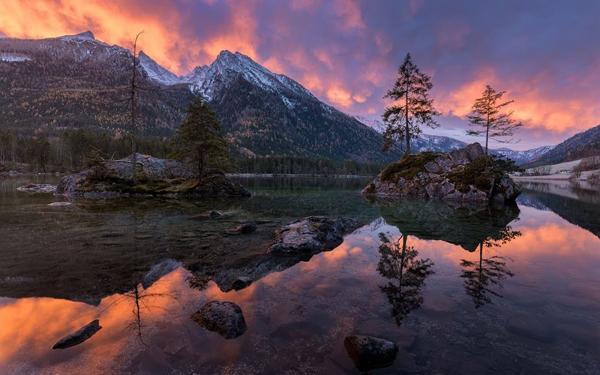 Sunsets and sunrises are among the most popular scenes to shoot, yet photographers are often disappointed with their results because of the difficult lighting conditions involved. If you want to make sure your images are as spectacular as what you witnessed through the viewfinder, watch the detailed tutorial below.
Jimmy McIntyre is an accomplished travel photographer with great advice for aspiring shooters. In this video he demonstrates how to use Photoshop's luminosity masks to make beautiful sunset/sunrise photos even more spectacular without resorting to HDR software.
McIntyre begins with three images: an unremarkable base exposure, an underexposed image with great color, and a third shot that's overexposed but has good shadow detail. With these three photographs as a starting point, he demonstrates the necessary exposure-blending techniques to arrive at the gorgeous image at the top of this page.
You can find more shooting and editing advice on McIntyre's YouTube channel, and don't miss the story we ran earlier this week with 25 tips for awesome landscape photos.

FEATURED VIDEO