Hoodman Cinema Kit Pro for DSLR Video Capture
Hoodman adds a smart hot shoe mount for using the HoodLoupe 3.0 during DSLR Video Capture. The new mount is called HoodCrane. HoodCrane is available with the Cinema Kit Pro which includes HoodLoupe 3.0, HoodMAG- a new magnifying video eyecup for your Hood- Loupe 3.0--and the HoodCrane. If you already have the HoodLoupe 3.0 you can pick up the HoodCrane and HoodMAG separately.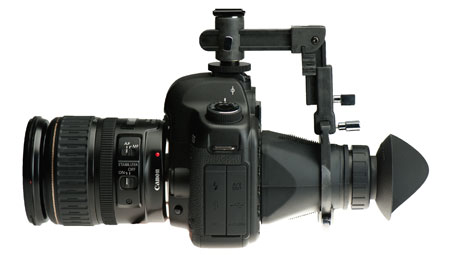 HoodCrane swings up and pivots out of the way for shared LCD viewing or still shooting. Hood- Crane and the Cinema Kit Pro will begin shipping in early May 2010. Go to www.HoodManUSA.com to pre order or find dealer near you.
Call toll free 800.818.3946.

LATEST VIDEO

SPONSORED VIDEO