Holiday Books; For The Traditional Photographer
Time flies when you're having fun and this year has been no exception. I certainly enjoyed perusing and reviewing the generous supply of books we've shared with you these past few months. As the year finally comes to an end, I'm happy to offer a brief look at what I consider to be the best photography books of 2005.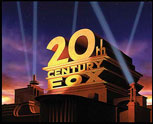 Twentieth Century Fox: Inside The Photo Archive; preface by Tom Rothman and Jim Gianopoulos, foreword by Martin Scorsese, photos selected by Rob Easterla, Kevin Murphy, and Miles Scott; Harry N. Abrams, Inc.; 240 pages; $50; (ISBN 0-8109-4977-6)
Taken from the extensive archives of Twentieth Century Fox, this beautiful book contains 240 black and white and color candid images of some of Hollywood's most famous stars from the early 1930s to today. The collection provides an educational and entertaining look at actors and movie crews as they create the magical visions that grace the silver screen.
U2 & I: The Photographs 1982-2004; by Anton Corbijn; Schirmer/Mosel distributed by Prestel Publishing; 416 pages; $120; (ISBN 3-8296-0174-3)
In the '80s, U2 took the music world by storm. Photographer Anton Corbijn's book offers the reader an intimate and exciting behind-the-scenes look at this innovative band. This magnificent collection of 380 color and duotone images documents the lives of the members of U2 while on tour, shooting videos, or simply enjoying the wild lifestyle of rock stars. Corbijn's candid images are as fresh, humorous, and vibrant as the music industry itself.
On This Earth: Photographs From East Africa; by Nick Brandt, foreword by Alice Sebold, introduction by Jane Goodall; Chronicle Books; 132 pages; $40; (ISBN 0-8118-4865-5)
This gorgeous collection of 67 sepia and blue-tone photographs captures the primal beauty of Africa's vanishing wild life. It's apparent that these lavish portraits were crafted with a great deal of photographic expertise and sharp attention to detail. The foreword by Alice Sebold is expertly paired with Jane Goodall's eloquent introduction to provide a rich voice to these lovely images, making this title a treasure you are certain to enjoy.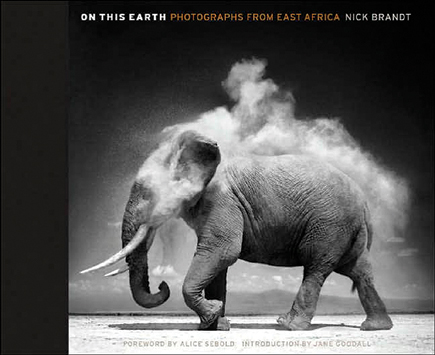 Art Of The Chopper; by Tom Zimberoff; Bulfinch Press; 256 pages; $40; (ISBN 0-8212-5752-8)
Photographer Tom Zimberoff sees a custom-built motorcycle not merely as a machine but as a beautiful and functional work of art. This book features 20 of today's finest motorcycle builders and their unique masterpieces immortalized in 500 color and black and white images. Each chapter is devoted to one builder and features in-depth text along with candid portraits and multiple views of their most prized creations. It's an interesting and colorful journey into the world of custom choppers and one you won't want to miss.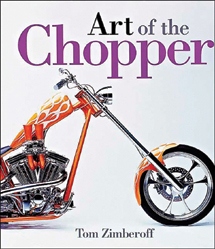 Land And Light In The American West; photographs by John Ward, foreword by Becky Duval Reese, introduction by William R. Thompson; Trinity University Press; 136 pages; $45; (ISBN 1-59534-004-1)
Judging by the images in this book, it's easy to see that photographer John Ward is a highly skilled master printmaker with a passion for the American West. The 60 duotone images used in the creation of this title were taken from a collection that was 20 years in the making. The photographs range from close-up studies of tonal variations and shape to lonely desert landscapes and silent ghost towns. The wonderfully written text provides an intimate look at this photographer's artistic vision.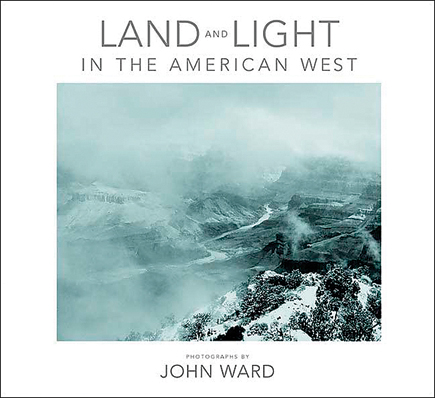 White Mountain Wilderness: A Photographic Journey To New Hampshire's Most Rugged Places; photographs by Jerry and Marcy Monkman, text by Jerry Monkman; University Press Of New England; 112 pages; $35; (ISBN 1-58465-404-X)
Through the use of eloquent words and lovingly crafted images, Jerry and Marcy Monkman offer the reader a virtual tour of New Hampshire's White Mountains. They use over 100 images and detailed text to document the harsh impact of human activity on this once pristine area. The clever addition of historical photographs provides information on the landscape's turbulent past and how efforts to preserve this natural wonder have resulted in its amazing renewal. This book is an enlightening journey from the past to the present and one that you are sure to enjoy.

LATEST VIDEO

SPONSORED VIDEO