Highlights From The Photo Marketing Association Show; A Midyear Look At What's Coming In The Digital World
"Mickey Mouse is, to me, a symbol of independence. He was a means to an end."
—Walt Disney
When I was a kid I watched Disneyland being built on Walt Disney's TV show of the same name and so Anaheim, the location of this year's PMA (Photo Marketing Association) Show, has always held a special place in my heart. Yet during this trip, I never saw Sleeping Beauty's castle but did get to hear fireworks a few nights. Instead of skipping up Main Street, I prowled the halls of the Anaheim Convention Center with Shutterbug's team of intrepid correspondents looking for new products of interest to readers.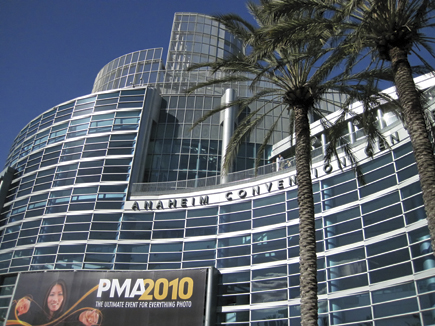 © 2010, Joe Farace, All Rights Reserved
Always Trust A Fat Gecko
Delkin Devices' (www.delkin.com) Fat Gecko Gator Mount is a mounting device that's used to hold a camera in place while it's clamped to almost any surface. With a universal tripod thread, a wood clamp-like grip, and a 3" mouth, the Gator Mount can securely attach to a wide range of surfaces while holding your still or video camera. El cocodrilo offers unlimited shooting angles with adjustable 360? tilt, turn, and rotation that wedding, travel, and on-location photographers will be able to use to produce images shot at creative camera angles and locations.
Remote Live View
Sometimes you just need to see what your camera sees without looking through the viewfinder and Aputure's (www.photoxgear.com) Gigtube lets you do just that. Connected to your SLR's video out port, the Gigtube features a 21⁄2" LCD screen that flips and rotates to allow viewing from almost any angle. A large red button located underneath the display is a remote shutter release so once you see that perfect shot you can fire the camera. If you partially depress the remote shutter it will trigger the camera's autofocus just like the shutter release on the camera. The Gigtube display has a hot shoe mount so it can be attached on the camera with the screen flipped down toward you for high- or low-angle shots, which can be especially useful for those SLRs (most of 'em) that don't offer screens that flip and rotate. The unit can be used handheld via the 6-foot extension cord and an included stand has a standard thread so the Gigtube can be attached to a light stand. Compatible with any Nikon or Canon camera with Live View capabilities, Aputure's Gigtube has an approximate three-hour rechargeable battery life and costs $199.95.
Image Presentation
Printing photographs on canvas is nothing new. There's a 30-year-old canvas-mounted engagement photo—shot on film—of Mary and I hanging over our fireplace right now, but Your Photo On Canvas (YPOC) has put a digital spin on it. YPOC is aimed at retailers but pros can open a reseller account at www.yourphotooncanvas.com/pro, giving them access to discounts, product upgrades, custom branding, and fast turnaround (2-4 days). YPOC offers a web-based affiliate program and a low ($9.95 per order) flat rate shipping charge. Best of all, the company has a large production capacity and a history of producing fine art reproductions, so YPOC offers a high-quality product for an excellent value. The reseller price for a 16x20" print, for example, is $49.95.

One of the coolest products I saw at both PMA and its one-day Southern California Photo Expo was the customizable promotional material available from Moo.com. The most amazing is their "portfolio in a box" that consists of 50 photographic business cards—with 50 different images—for $21.99. This is the perfect answer to the oft-asked question of "what do you shoot?" when discussing your work with a potential client in a social situation. You can hand them the box of photo cards and answer their question in the best possible way. Let them take all the cards or whichever ones they like, all the while knowing that the flip side of the photo is a traditional business card with all of your relevant contact information. Moo.com has lots more to see, so be sure to visit their website.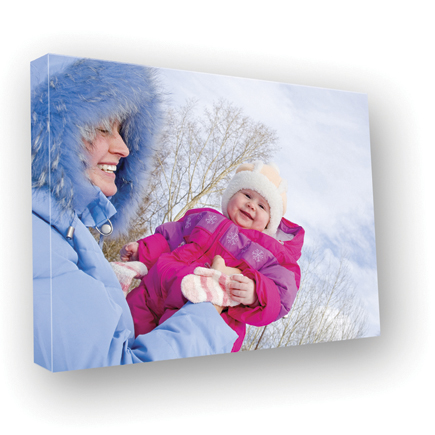 As we went to press, I ordered a new wall portrait from YPOC and also a box of photo business cards with 50 different images from Moo.com. I'll update you on the results in a future column.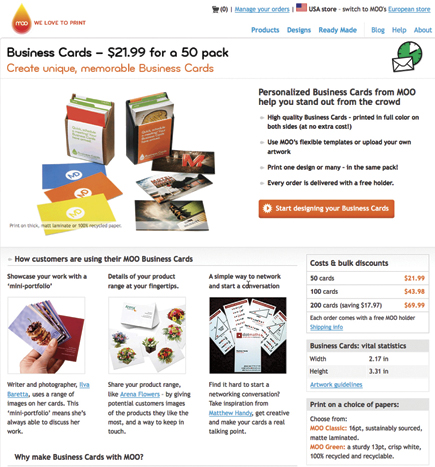 Video Clips Made Easier
Are you sad that your D-SLR doesn't record video? Don't be; just get an Easy Shot Clip mini digital video camera. It's a tiny camera that you can hang around your neck, stick in a shirt pocket, or mount on a bike's handlebars or helmet using the included attachments. There's even a suction cup attachment for on-dash mounting during track days or maybe on your street luge. The Easy Shot Clip records 640x480 MPEG-4 video at up to 30 fps (frames per second) and has 2GB of built-in storage. It has a rechargeable lithium-polymer battery and you can transfer video files via a built-in USB 2.0 connection that's compatible with Mac OS 10.4.7 (or later) and Windows XP, Vista 32- or 64-bit. There's a slightly larger but HD capable model available, too. Check Concord Keystone's website (www.concordkeystone.com) for more details.
Did'ja Back Up? Well, Did'ja?
Western Digital's (www.wdc.com) elegant My Book 3.0 hard drives feature a USB 3.0 interface with speeds up to 5 gigabits per second for the fastest transfer speed available for an external drive. With every new SLR shooting video these days, My Book 3.0 can transfer a 24GB HD movie in 2.7 minutes vs. 13.3 minutes via a USB 2.0 connection. Not USB 3.0 yet? An optional USB 3.0 HBA (Host Bus Adapter) lets you upgrade your computer to take advantage of faster data transfer speeds. Still USB 2.0, like me? USB 3.0 is backward compatible with USB 2.0 with no additional hardware required. Like all of Western Digital's drives, My Book 3.0 has a sleek, streamlined design and features a sleek, Porsche-like finish that will look great sitting on your shelf. A 1TB drive costs $199.95 while the 2TB model is $279.99, so just go for the bigger model because you know you're going to need it eventually. The drive is plug-and-play with Windows computers, formatted NTFS, and is compatible with Windows XP, Vista, and 7.