Here Are the Pros & Cons of Continuous Light and Flash for Shooting Photos at Home (VIDEO)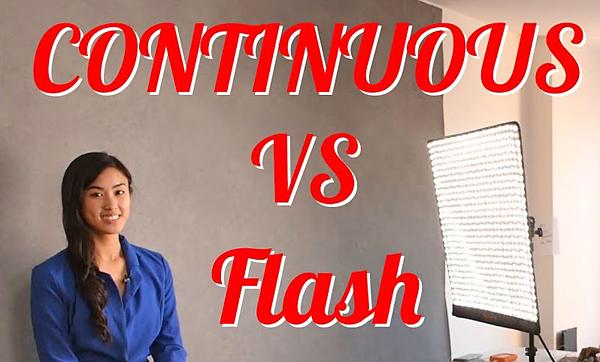 One way to increase the quality of photos taken in a home studio is to use some form of supplemental light to brighten the scene, increase depth of field, and avoid noise and other artifacts that tend to occur when shooting in low light with wide apertures and high ISO settings.
In this detailed video, pro Matt Granger photographs a pretty model, to demonstrate the pros and cons of using flash and continuous light in a home studio. Granger's tips and observations hold true for shooting other types of photos with a similar setup.
Granger describes how different types of lights work, and demonstrates how to use them. The description beneath the video includes a list of the gear you see him use, with links to where you can purchase the equipment online.
You'll pick up valuable tips on exposure settings and posing a model, and be able to compare similar images taken with both flash and continuous light. You'll also see that the term "flash" doesn't necessarily mean mounting a light on the camera.
There are more helpful tips on Granger's YouTube channel, and in an earlier story we posted in which he reveals his favorite focal length lens for shooting portraits

FEATURED VIDEO