Here Are 15 Photos We Shot with the New Canon EOS RP Mirrorless Camera: Compact, Full Frame, $1.3K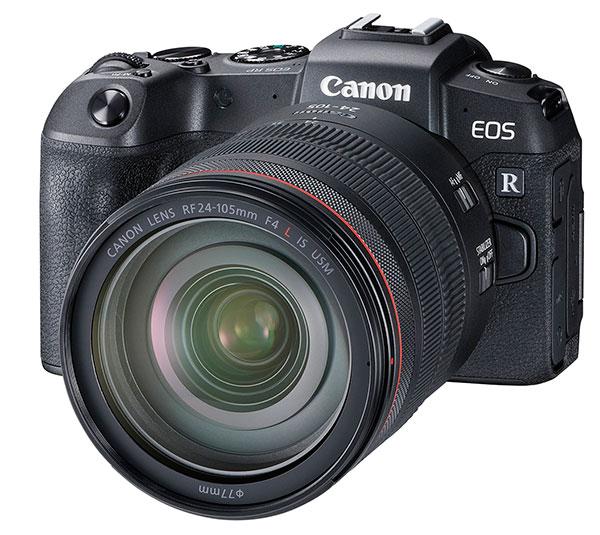 Canon just launched its newest full frame mirrorless camera: the 26MP Canon EOS RP. The Canon EOS RP is a more compact and less expensive version of its 30.3MP EOS R, which was introduced in September 2018 along with four RF mount lenses.
While the EOS R ($2299, body only) was aimed at aspiring professional photographers, the more portable new Canon EOS RP is targeted at photo enthusiasts, advanced amateurs, and those moving up from their smart phone cameras. And it comes with a more attractive price tag to boot: $1299, body only, or $2399 when sold as a kit with the RF 24-105mm F4 L IS USM lens. The Canon EOS RP will go on sale in March 2019.
Canon also annouced tonight that it is developing six new RF lenses for its full frame mirrorless cameras. The new Canon RF lenses will go on sale later this year.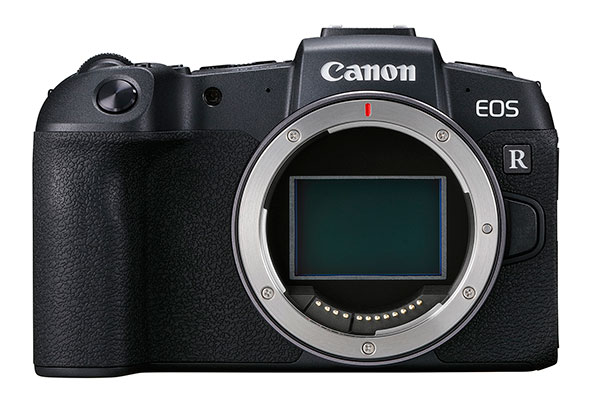 News of Canon EOS RP has already leaked out over the past few weeks, so you may have seen some of the camera's basic specs already. We will run down all the topline features below again if you missed them.
What you haven't seen, however, is actual images from the Canon EOS RP yet. Well, we've got a few to share with you so you can get idea of this new mirrorless camera's image quality.
Shutterbug was among a select group of U.S. journalists who had a chance to shoot with early production versions of the Canon EOS RP during a press trip to New Orleans last week and we've included 15 full resolution images we shot with this intriguing new mirrorless camera throughout this story. We've also included a few hands-on shots of the EOS RP itself, so you can get an idea of how small it really is. (Excuse the black tape covering the Canon badge, it was there to disguise the camera from the public.)
Key Features
But first, as promised, here's a rundown of the key features of the Canon EOS RP, which Canon is calling "Full Frame for the Masses":
• 26.2MP full frame Canon CMOS sensor (similar sensor to the Canon 6D Mark II but redesigned)
• 17.29 ounces in weight
• Dimensions of 5 inches (w) x 3.77 inches (h) x 2.36 inches (d): smaller than Canon's EOS Rebel T7i, an APS-C sensor-based DSLR
• Digic 8 image processor
• Dual Pixel CMOS Auto Focus (AF) with 4,779 manually selectable AF points and a wide AF coverage area of 88 percent horizontal and 100 percent vertical
• Eye detection AF (supported with One Shot AF/Servo AF)
• EV-5 (minimum luminance for AF)
• Dual Sensing in-camera IS (Image Stabilization): up to 5 stops of stabilization
• Combination IS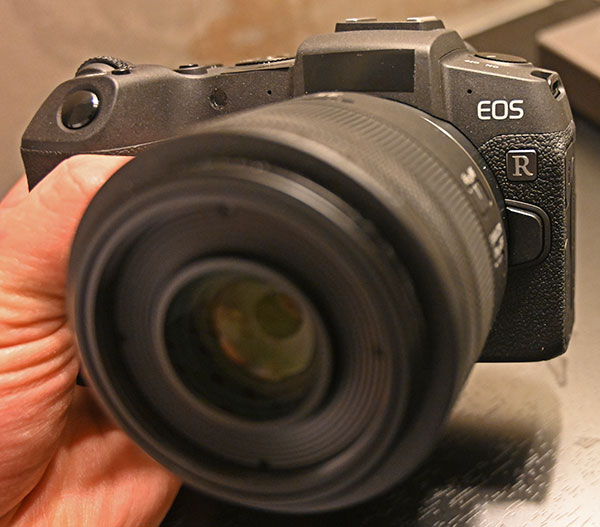 • 4 frames per second burst speed
• Built-in 0.39 inch, 2.36 million dot Electronic Viewfinder with Touch-and-Drag AF
• 3-inch Vari-Angle LCD touchscreen on back
• 4K UHD 24P/Full HD 60p video recording with 4K time-lapse shooting and the ability to extract still images from 4K video recordings (4K shot with 1.7x crop like the EOS R)
• ISO range of 100-25,600 that is expandable up to ISO of 102,400
• Built around same 54mm mount with short-back focus as EOS R: allows use of three optional mount adapters for full compatibility of all existing EF, EF-S, TS-E and MP-E lenses
• Visual Guide mode
• Built-in Wi-Fi and Bluetooth
• Single SD slot
• 250 shots per charge rated battery life
• Mobile Raw workflow supported when paired with Digital Photo Professional Express App
• Goes on sale in March 2019 for $1299 body only; sold as a kit with RF 24-105mm F4 L IS USM lens for $2399.
In the Field
During my few days shooting with the Canon EOS RP in New Orleans, we photographed one of city's largest and oldest cemeteries, and then a sculpture garden in City Park. We also visited Mardi Gras World to photograph floats in the upcoming parade, and then captured models in different scenarios and lighting set-ups in several suites at the hotel we were staying in.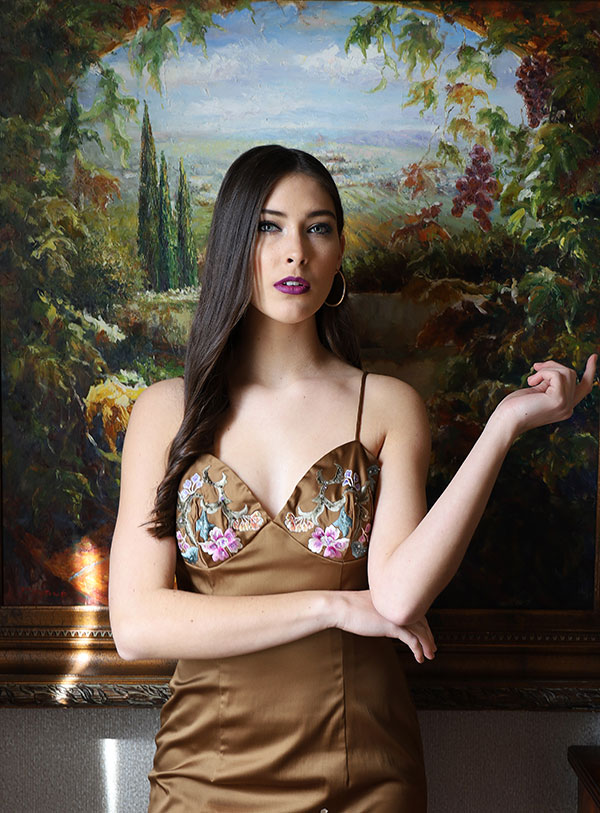 While Canon was nervous about the EOS RP being spotted "in the wild" by the general public before it was unveiled tonight, I was able to break away from the group for about an hour to photograph the French Quarter, which are some of my favorite shots of the trip.
Overall, the Canon EOS RP behaved very much like a smaller, stripped down version of the EOS R, which I reviewed last year for Shutterbug. Unlike with the EOS R, there's no multi-function touch bar on the fear of the RP, which I didn't miss actually. (It's kind of finicky.)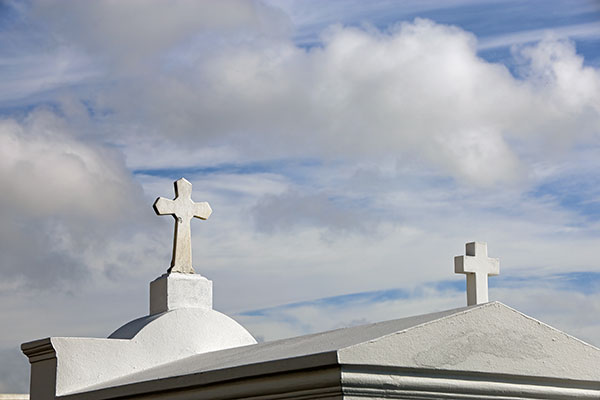 While it's a small camera, the Canon EOS RP has a decent size grip. However, if you want something firmer and more ergonomic to hold on to, there's an optional Extension Grip EG-E1 (in black, blue or red) adapter, that fits on the base of the camera via the tripod mount. The added grip (below) was comfortable – and looked rather snazzy – but will cost you an additional $80 while making the RP larger and heavier overall.
In many ways during my brief time with the Canon EOS RP, I enjoyed the camera even more than the R because of its smaller and more portable form factor. In particular, I liked pairing the Canon EOS RP with the small and lightweight Canon RF 35mm F1.8 Macro IS STM lens, which created a stealthy and fast shooting combination. (Most of my photos of the floats at Mardis Gras World were shot using this combination.)
On the other hand, when paired with the RF 24-105mm F4 L IS USM lens (such as in the kit formation), the set-up felt front heavy, with the large zoom lens weighing down the petite camera. It'd be nice if Canon were to come out with a lighter zoom lens to use with the RP.
I had the same problems with the Canon EOS RP's Touch and Drag AF feature that I had with the Canon R. The feature allows you to select a focus point using the camera's touchscreen LCD. However, since I'm left eye dominant, I found that the focus point would inadvertently change when my nose would touch the screen. Right eye dominant photographers probably don't experience this problem because their nose protrudes off the side of the camera when they shoot.
I can't pass final judgement on the Canon EOS RP until I get to spend some more time with it for a full review, but I was quite pleased with photos I shot with in New Orleans. While it has less resolution than the Canon R, my photos from the Canon EOS RP (some of which you can see in this story) had rich detail, great color (I've always been a fan of Canon's colors) and the camera did an excellent job in capturing broad dynamic range.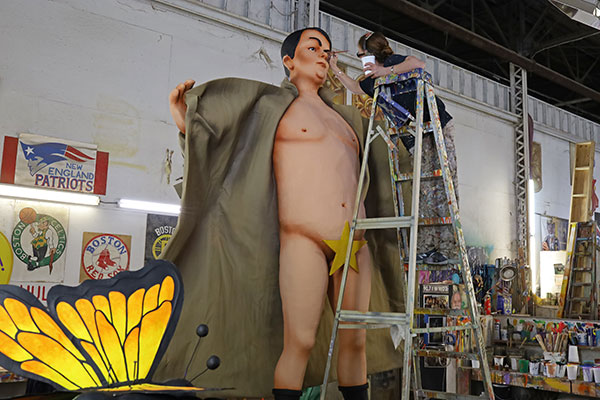 The Canon EOS RP also seemed to do a good job shooting in low light at high ISOs, as you can tell from the image of the bass player in this story, which was shot in terrible lighting at ISO 12800 but still looks relatively clean with low noise. I'm anxious to spend more time with the new Canon RP to give a full evaluation of this "full frame for the masses" mirrorless camera for a Shutterbug review in the near future. Stay tuned!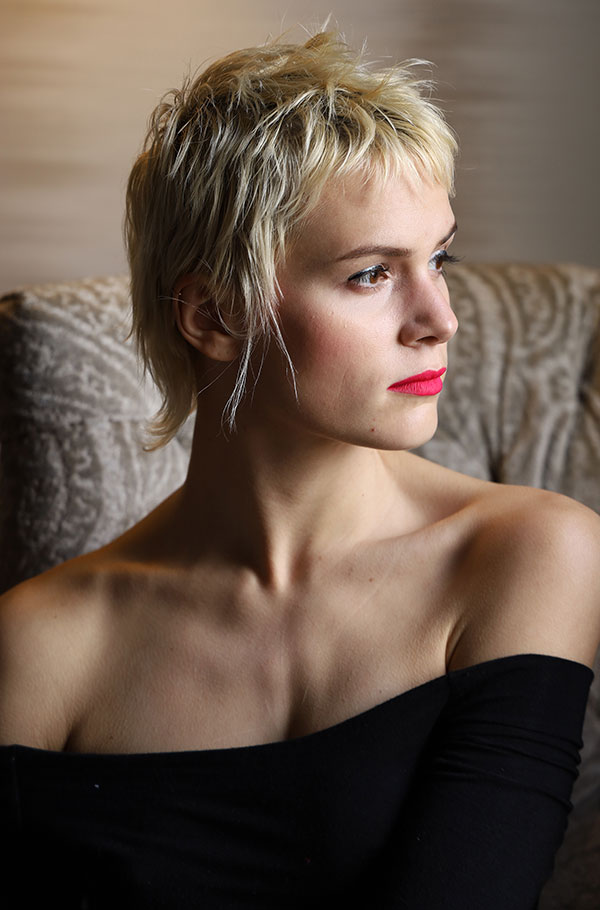 FEATURED VIDEO