Here Are 10 Lightroom Tips that Will Improve Your Photo Editing Skills Now (VIDEO)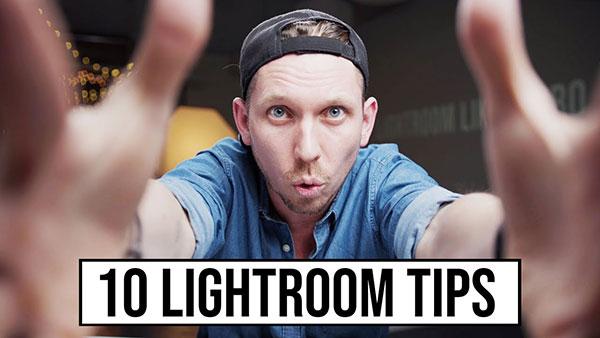 Photographer and Lightroom expert Ed Gregory is back with another super helpful tips video for anyone who wants to up their image editing skills in an instant. In the below clip, Gregory offers 10 handy Lightroom tips that should improve your photo retouching skills right away.
"Do you know all of these Lightroom tricks?" Gregory asks. "After using Lightroom Classic for 10 years I have found some of the best photography editing tricks that I use every day."
Here's a rundown of the 10 Lightroom tips that Gregory explains on his Photos In Color channel on YouTube:
Lightroom Tips 1 - Use Auto tone in Lightroom Classic CC
Lightroom Tips 2 - Use the Angle tool in the Lightroom Crop section
Lightroom Tips 3 - Lightroom tips and tricks Crop overlays
Lightroom Tips 4 - Lightroom tips for portraits - Add focus using the Lightroom radial brush. Perfect for Lightroom portrait editing
Lightroom Tips 5 - Lightroom tutorial - Before and after using /
Lightroom Tips 6 - photography tips and tricks 6 - Reset specific sliders or sections
Lightroom Tips 7 - Use the Lightroom HSL panel for Luminance
Lightroom Tips 8 - how to draw straight lines in Lightroom Classic. Lightroom tips for beginners
Lightroom Tips 9 - How to use Lightroom visual copies
Lightroom Tips 10 - Use Lights out (L) to help you visuals you Lightroom Edits.
Watch the video below and then check out three more tutorials from Ed Gregory that we have featured:
Beginners Tutorial: How to Use Photoshop's Refine Edge Tool to Make Precise Masks & Selections (VIDEO)
Watch This Beginners Lightroom Tutorial and Learn How to Edit an Image in Just 20 Clicks (VIDEO)