Here's the BEST GEAR for Landscape, Travel & Nature Photography (VIDEO)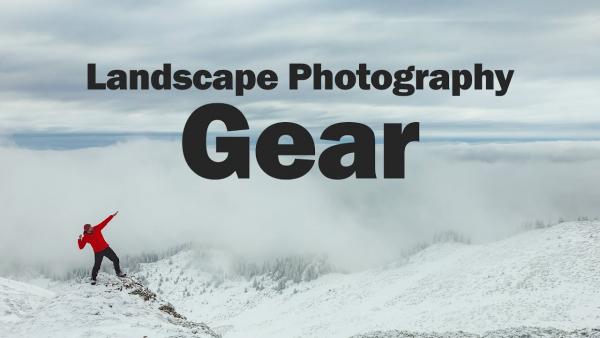 We all know that it's ultimately the photographer—not the gear—that's responsible for incredible images. But there's no doubt that appropriate, quality equipment will make the process easier and more enjoyable whenever you head out into the field.
Self-taught Romanian pro Toma Bonciu specializes in landscape, adventure/travel, and nature photography, and over the years he's settled on a choice of gear. In the video below, he reveals what he considers the best equipment for all types of outdoor photography. His suggestions aren't limited to cameras and lenses, but also include tripods, filters and other accessories, and even backpacks and hiking gear.
The idea is that you'll work faster with the right photo equipment because you'll be prepared for whatever situation you confront, and you won 't waste time improvising because something is missing. You'll also be more comfortable in bad weather if you have the right clothing and a well-fitting pack. Bonciu provides list of his preferred gear in the decription below the video.
Bonciu begins with cameras, explaining why he feels that a full-frame DSLR or mirrorless model is the best way to go, and why his personal choice is mirrorless. When speaking of lenses, Bonciu says you can usually get by with just three; an all-round short zoom like a 24-45mm, an ultra-wide lens like a 17-40mm or 16-35mm, and a stabilized telephoto zoom like a 70-200mm or longer.
As you'll see, Bonciu typically uses lenses with an f/4 maximum aperture, because "faster lenses are not only twice as expensive, but twice as heavy," and he prefers to travel light.
Bonciu moves on to filters, tripods and other accessories, before finishing up the video with a quick discussion of backpacks, hiking gear, and a few personal essentials. So spend 15 minutes watching the tutorial, and see if you have the right stuff.
We encourage you to visit Bonciu's YouTube channel for more helpful advice. And don't miss last week's tutorial, revealing several thing you can do to make your outdoor photos stand out from the rest.

FEATURED VIDEO