Great Adventures: Gabe Rogel Knows Exactly Where to Be to Capture Outstanding Action Images
Gabe Rogel gets a kick out of viewers' reactions to his photographs. "It's fun," he says, "to watch people look at the pictures and realize, Oh, you had to be there, too!"
What those people don't usually consider is that not only did he have to be there—in the water, on the ridge, above the falls, on the mountain—he had to be better than just there. To excel at photographing the outdoor action/adventure sports, the issue is not where the subjects are—they're going to be where they need to be—it's where you are. And Gabe Rogel has the knack for knowing the angle that delivers dramatic, compelling images.
There are location sports you can photograph without necessarily being a participant, "but for the most part," Rogel says, "you have to have the skill set of the sport—first to know where the action takes place, then to know the people who do it. If you're out doing it, your friends are doing it, too. I started by photographing my buddies, then I turned to higher-level athletes because the better the athletes, the better the pictures."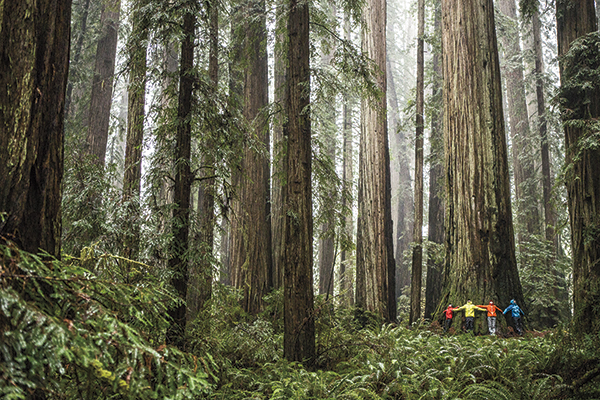 A Cut Above
The thing is, the photographer has to hold up his end of the deal by being a higher-level shooter.
"You can't ask the athlete to keep doing the run over and over again," Rogel says. "There's a real balance there. I've heard horror stories from athletes who've worked with jerks, but I think most photographers are good at finding the balance."
And good at knowing the type of athletes they're working with. "Some of them will just go, go, go—they're so gung-ho about getting the shots, they'll do anything; they share the passion. And then some guys have been doing it forever, and they're like, You gotta nail this, I'm not going to do it a bunch of times. And if there's danger and risk, you've got to respect that."
There are times when the light's so good and the conditions so perfect that Rogel's tempted to say, "One more time, please!" But he knows that it's often a smarter move to look beyond the possibility of a better shot. "The word gets around about what kind of photographer you are," he says, "and if you can't get the athletes to work with you, you'll be out there alone photographing landscapes."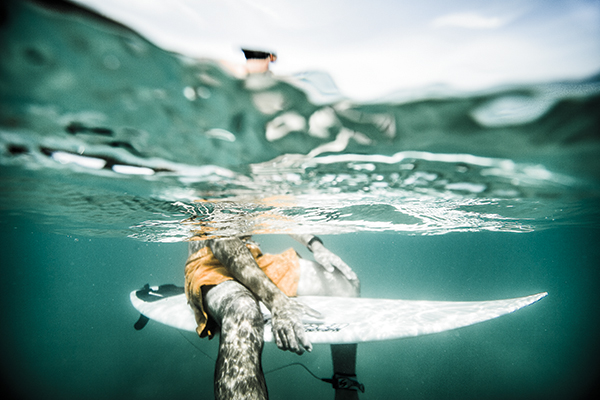 The Action Plan
Rule number one: move, and move fast. "I'm pretty much anti-tripod except for night shots and long exposures," Rogel says. "I've gotta be moving."
He favors high shutter speeds—"I generally want to freeze the action, not blur it"—but he also favors wide apertures. "I love shallow depth of field. I shoot at the widest aperture 99 percent of the time, and balance that by shooting at the fastest shutter speed possible. And if I need a faster speed, I'll push the ISO up from my usual 200."
Lately Rogel's action images move. "I was a little late coming to video," he says, "but six or seven years ago, when I realized it was so easy and I saw what my peers were doing, I decided it was time to do something new and get some new areas of creativity going. I found that video puts a lot of storytelling power in the palm of your hand."
He's pretty much self-taught—"I did ask friends for help"—and early on, when he was trying to build his video portfolio, he did his own editing. "But I quickly realized that editing was not what I wanted to be doing with my time. I'm in front of the computer enough, so now I try to seek out jobs that have a budget to hire an editor. It's a whole 'nother profession as far as I'm concerned."
He likes to hire friends who are talented editors—"it makes communication nice and easy"—and then set the mood of the piece and act as liaison between the client and the editor. "I'm listening to the client to get the overall feeling for the piece and the direction they want it to go, and of course I have my vision, taking it maybe a little bit in this direction or that; then it goes to the editor."
He finds collaboration one of the best parts of video. "I wasn't used to it—I've been self-employed forever, so it's an adjustment working with a team, but it's been a fun adjustment."
Which ultimately is the best angle on outdoor action shooting—the pure joy of it. "We're out there in these beautiful places, having a good time—and that comes first," Rogel says. "And then it's, Let's find the good light and the sweet spots, and work the angles, and try to create some awesome photos."
What's in Rogel's Gear Bag
He began using Sony cameras and lenses about three years ago. "I reached out to them and got on their team [the Sony Artisans of Imagery] and started putting some of the gear to the test." He worked with several of the A7 models, and especially came to appreciate the A6300: "Extremely fast and light—the AF speed of the camera is incredible, well suited for sports, and it does 11 fps."
His current equipment lineup:
• Sony A7R II ("the workhorse"), A6300, and Cyber-shot RX100 IV cameras
• SEL 16-35mm f/4
• SEL 24-70mm f/4
• SEL 70-200mm f/4
• SEL 55mm f/1.8
• SEL 24-240mm f/3.5-6.3
• SEL 28mm f/2 with VCL-ECF2 fisheye converter
• Elinchrom Quadra S heads and Ranger RX packs
• Benro FTA18CV0 Travel Angel Tripod
• Benro C373FBS8 Carbon Fiber Video Tripod with S Video Head
• Benro C2573FS4 Carbon Fiber Video Tripod with S Video Head
Gabe Rogel's website, rogelmedia.com, features several portfolios of still images and an impressive collection of behind-the-scenes and project videos.

FEATURED VIDEO