Give Your Landscape Photos Some PUNCH with these Easy Photoshop Tips (VIDEO)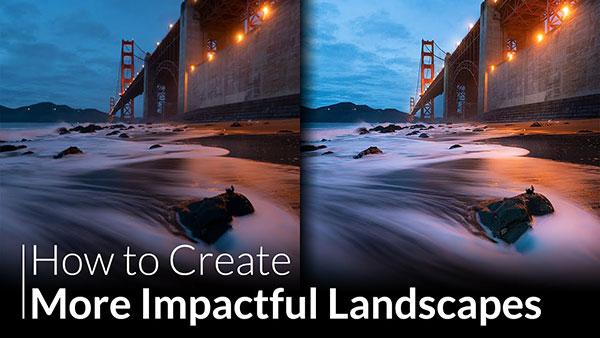 If you want to punch up your landscape photos in Photoshop, the best way to enhance them is to draw out elements that are already there, not try to create something entirely new. (We've all seen landscapes that are so heavily edited in Photoshop they look like scenes from another world. HDR effects can be a blessing and a curse.)
In the below Photoshop tutorial, Aaron Nace of Phlearn explains some easy and effective Photoshop techniques to give your landscape photos more impact, without overdoing it.
"Today we show you how to make your landscape photos more impactful using the tools and techniques in Adobe Camera RAW and Photoshop," Nace says. "Learn how to enhance a landscape image using Adobe Camera RAW to make color adjustments, recover detail, add lighting effects and more."
You can try Nace's editing tips yourself by downloading his free sample Raw image here and following along with the below video. If you're looking for more Photoshop tips, visit Phlearn's YouTube channel, which features great tutorials such as this one where he shows you how to add striking color to your images in under five minutes.

FEATURED VIDEO