Give Halloween Portraits a Freaky Ghost Effect with This Fun & Easy Photoshop Tutorial (VIDEO)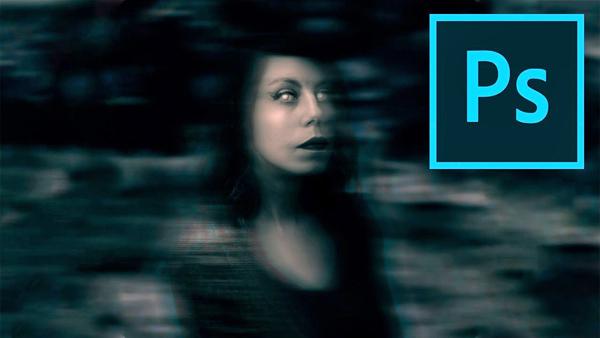 Halloween is all about ghosts, goblins and ghouls, and in the fun video below you'll learn how to give Halloween portraits a spooky ghost effect with a few simple steps in Photoshop.
Brent Hall is an adventure/travel photographer based in New Mexico, but in this eight-minute tutorial he switches gears to demonstrate how to turn a portrait into a ghost image in Photoshop. Halloween is less than a week away, so check out the video, practice these tips, and get ready for some fun portraits.
Hall begins by pumping up the whites in his model's eyes to achieve a really creepy effect. From there, he adds motion blur, and converts the image to black and white. The next quick step is to add a slight red and yellow color tinge to the image, explaining that "what you do to the highlights you do the opposite to the shadows."
From there, Hall plays with contrast and adds some noise to "roughen up" the image and achieve his final result. It's all pretty simple, so watch the video and get your freak on!
You can find more tutorials on Hall's YouTube channel, and be sure to check out a story we posted this time last year, with more tips on shooting spooky Halloween portraits.

LATEST VIDEO