Get PERFECT Exposures Every Time with 7 Shooting & Editing Tips for Outdoor Photos (VIDEO)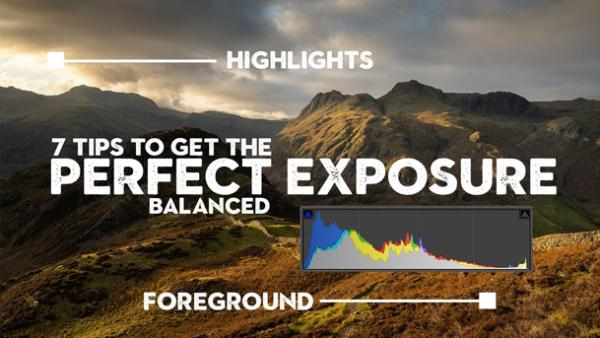 When you come across a gorgeous outdoor scene the challenge is only beginning. First the shot must be composed effectively, but even more importantly you have the nail the exposure precisely. Otherwise you're certain to be disappointed with the results.
In the video below British photographer Nigel Danson provides seven simple shooting and editing tips that will enable you to get perfect exposures every time. Like most of us, Danson prefers to get as close as possible to an ideal image in the camera so he begins with a discussion of light, brightness, and exposure levels, to minimize the amount of editing required.
He demonstrates how to control these and other shooting variables, so an image reflects the look you're after. A so-called "perfect" exposure doesn't necessarily mean a bright vivid photo, for example, if you're trying to convey a dark, high key, subdued, or mysterious mood.
Danson discusses luminosity, and demonstrates how to expose for both high-contrast and low-contrast scenes. He then explains why sometimes that means exposing for the highlights, while other times you're better off exposing for the shadows. And in some situations, particularly with high contrast scenes, you may want to bracket your shots or even merge multiple images.
After a few more tips for getting it right in the camera, Danson moves on to some easy editing techniques. Here he begins with the importance of a well-calibrated monitor for accurately conveying both brightness and colors. And you'll see what he means when he says, "Black isn't black, and white isn't white."
After watching the tutorial, head over to Danson's YouTube channel for more helpful tips. And be sure to check out the story we posted last week, explaining how to shoot great outdoor portraits in bad light.

FEATURED VIDEO