Here's How to Take Great Outdoor Portraits in Bad Light ((VIDEO)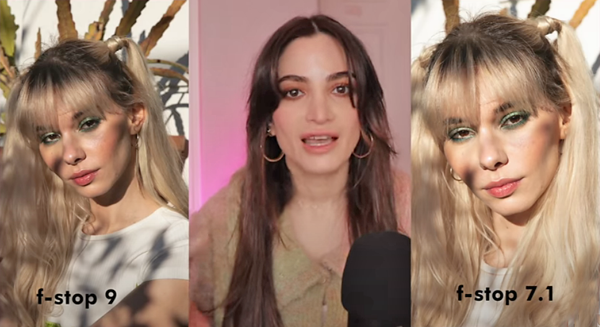 One of the banes of outdoor portraiture is that you're always at the mercy of prevailing lighting and weather conditions. Equally challenging is the fact that, whether you're shooting images for a client or photographing a model for your portfolio, you don't always get to choose the time and location of a session.
In short, sometimes you have to make the most of less-than ideal light and work some magic to capture really nice results. You'll confront all kinds of bad light when shooting outdoors, including dull overcast conditions with flat illumination, sunny days with harsh, contrasty lighting, and situations in which you have to contend with direct sunlight hitting a model's face.
It's the latter situation that's the topic of this tutorial, as a successful pro reveals her secrets for making flattering portraits in direct sun. Jessica Kobeissi is a portrait and fashion photographer who has dealt with just about any situation imaginable, and in less than 10 minutes she reveals the approach she uses when conditions don't cooperate.
As Kobeissi admits, "shooting in direct sunlight can be a real nightmare," unless you know what do.
While watching the video you'll pick up valuable posing tips and learn how to direct a model so harsh light doesn't hit her eyes until just before you snap the shutter. Kobeissi also provides valuable camera settings and exposure information, and explains why it's often best to underexposure images to make the editing process more effective.
So pay attention to the tips and tricks in this tutorial, and the next time you confront bad light you'll be totally prepared to capture images that make you and your model proud. For more helpful portrait tips check out Kobeissi's YouTube channel.
We also suggest you look at a video we posted yesterday, in which another pro describes two often-overlooked tools that he considers "essential" for retouching portrait photographs.