Get a Load of All the Camera Gear Canon Has Brought to the 2018 Winter Olympics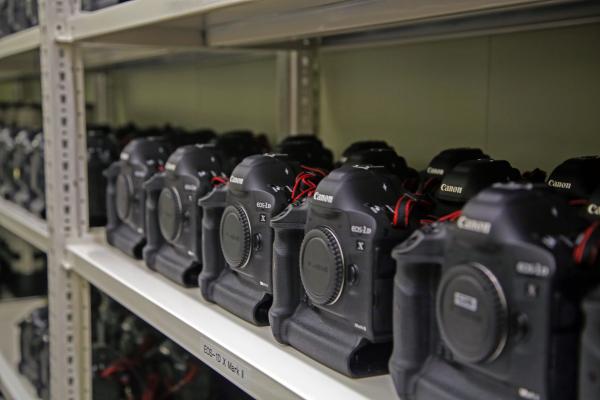 Well, Canon certainly seems ready for the 2018 Winter Olympics, which officially kick off today in PyeongChang, South Korea. Or at least that's the impression we got from looking at all the gear Canon and Canon photographers have brought to the XXIII Olympic Winter Games.
Check out the below images showing Canon cameras and lenses being stored and prepped for the Winter Olympics at the Canon Professional Services (CPS) Depot in the main media center at the Alpensia resort at the Games. According to Canon, they will have 60 tech reps and service representatives from 10 different countries speaking 10 different languages at the CPS Depot, where they will be cleaning, checking, and calibrating cameras and lenses for the Olympics.
So, what is everyone waiting for? Let the Games begin!