FREE Upgrade to MonacoOPTIX Pro
X-Rite Photo Marketing announces a special upgrade for photographers that purchase a MonacoOPTIXXR between October 1 and December 31, 2005. A free upgrade to MonacoOPTIX Pro will be sent directly from X-Rite Photo Marketing, a $169 value.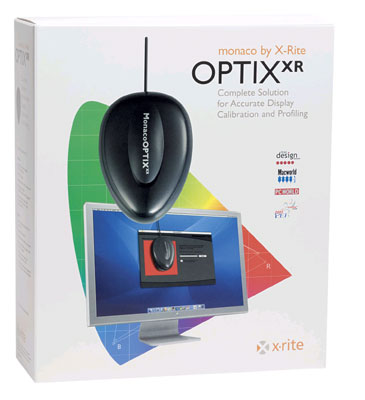 MonacoOPTIX has long been the standard for monitor calibration and profiling, earning awards form major magazines and organizations.
The MonacoOPTIX Pro package contains all the features of the original, but with the addition of time-saving features like the ability to validate a profile, track monitor drift and to set up a good profiling schedule, calibrate and profile all the computers in a workgroup and have them match, plus many other features.
For additional information, visit www.XritePhoto.com

FEATURED VIDEO