Fotodiox WonderPana FreeArc for Nikon
Fotodiox (
www.fotodioxpro.com
) has revealed the WonderPana FreeArc for Nikon 14-24mm cameras, a new version of its signature, top-selling WonderPana mounting and filter systems.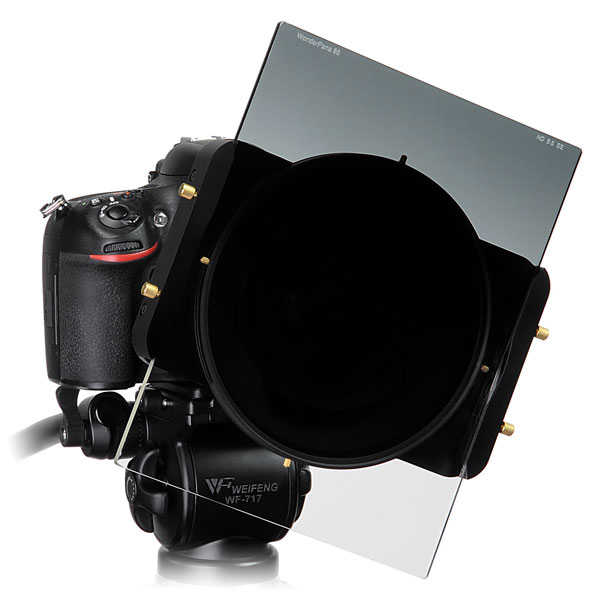 The WonderPana FreeArc for Nikon 14-24mm is a complete mounting system and collection of filters tailored to fit Super-Wide Angle and Ultra-Wide Angle lenses. Its all-metal core attaches directly onto a lens with a secure two-piece mount. With the core in place, photographers can mount any of Fotodiox's new 145mm Slimline Filters.
For additional filter flexibility, users can attach the WonderPana 66 rectangular filter holder, which mounts to the core without the need for extra tools. With the WonderPana FreeArc, the Graduated Neutral Density rectangular filters can now rotate 360 degrees, addressing a popular request from the majority of current WonderPana users. The WonderPana FreeArc can accommodate a combination of two Graduated ND rectangular filters or one round and one Graduated ND rectangular filter, simultaneously.
Availability & Pricing
The WonderPana FreeArc for Nikon 14-24mm can be ordered on the Fotodiox website. This version of the FreeArc retails at $275, and its corresponding Essentials Kit, complete with the core, cap, CPL filter and graduated ND filter, is available for $490.46. Fotodiox's Slimline Filters range from $79.95 to $129.95. All products come with a 24-month manufacturer warranty, and additional details can be found at www.WonderPana.com.
Slimline Filters
Fotodiox's ND4, ND8, ND16, ND32, CPL Slim, and UV Slim filters are now available in new slimmer sizes, completing its Slimline Filter offering. The new slimmer filters are ideal for photographers who want to stack more filters in the same space, or who want to avoid vignetting in specific configurations of lens settings."
For more information and to place an order, visit www.fotodioxpro.com.

LATEST VIDEO

SPONSORED VIDEO
Testing Tamron's SP 150-60mm G2 lens while capturing birds and alligators in Apalachicola, Florida.