Fix Junk Photos INSTANTLY with Photoshop's "Magic" AI Filter (VIDEO)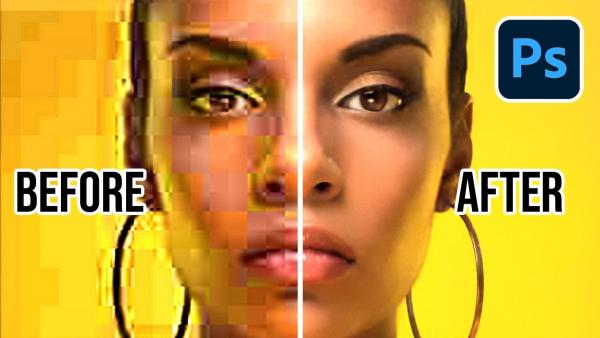 So you sit down behind the computer, open what you thought was a great shot, and the image quality is unexpectedly really bad. Time to move it to the trash and try again, right? Well, not so fast.
Thanks to Photoshop's sophisticated Neural Filters it's now possible to rehabilitate an inferior image that would have been a lost cause in the past. In the video below from one of our favorite image-editing instructors, you'll learn how to do exactly that in an instant.
Unmesh Dinda is a globally popular instructor with over four million subscribers to his PIXimperfect YouTube channel. In this eye-opening episode he demonstrate how to use what he call a new "Magic AI filter" to fix low-quality compressed images.
Best yet, Dinda's technique works with just about any images you shoot, from portraits to landscapes. And it's so simple to use that it takes barely seven minutes to demonstrate.
As Dinda explains, the problem with his first sample photo is the numerous unsightly artifacts that appear to spoil the shot. He begins the quick fix by using a keyboard shortcut to make a copy of the background layer. Next he open's Photoshop's Neural Filters panel and selects the JPEG Artifacts Removal option from the dropdown menu.
BOOM! Take a look at the before/after images and you'll find the instant repair difficult to believe. Dinda reveals simple settings for refining the result, changing the filter's strength, and a few other tips.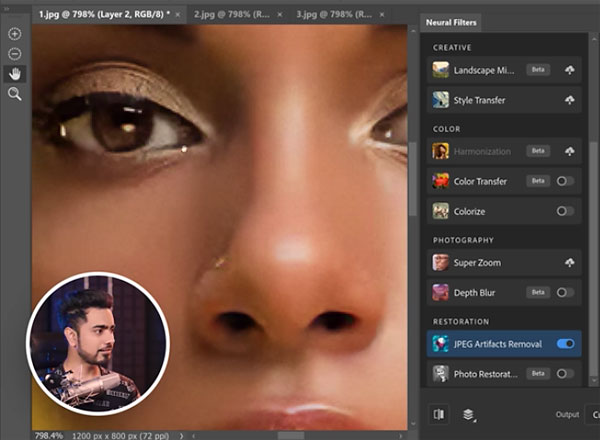 This amazing method, like most things in life, isn't absolutely perfect, but Dinda explores what to do when this technique doesn't meet expectations. He also explains how to deal with extreme banding in photos, so be sure to watch until the end.
You can find more quick editing tricks on Dinda's instructional YouTube channel, so be sure to take a look and subscribe.
And don't miss the tutorial we posted earlier from another pro, with several tips for capturing better-quality photos in the camera.

FEATURED VIDEO