DXO Releases 2018 Nik Collection Image-Editing Plugins for Photoshop & Lightroom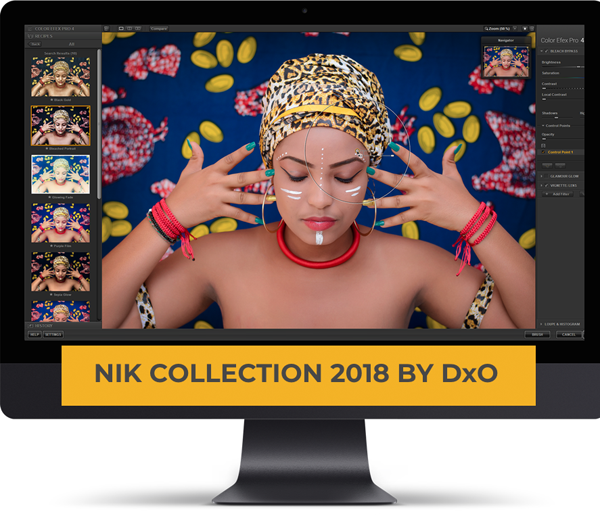 Ever since DxO acquired the popular Nik Collection of image-editing software from Google last October, photographers have eagerly awaited an update to the powerful free suite of Photoshop and Lightroom plugins. The good news is that Nik Collection 2018 is now available on the DxO website, although the download is no longer free.
The software update includes seven plugins at an introductory price of $49.99 (instead of $69) until July 1. There's also a free 30-day trial period.
The new Nik Collection 2018 is fully compatible with all 64-bit Mac and Windows platforms, as well as with Adobe Lightroom Classic CC, Photoshop CC 2018, and Photoshop Elements 2017/2018.
Included in Nik Collection 2018 are the following creative filters and effects:
• Analog Efex Pro applies analog film, camera and lens simulations to digital photos.
• Color Efex Pro includes a set of filters for color correction, touch-up, and creative effects.
• Dfine reduces the noise of digital images by analyzing the specificities of each device.
• HDR Efex Pro processes images in HDR.
• Sharpener Pro increases the accuracy and enhances the detail of digital images.
• Silver Efex Pro is a black and white image conversion solution.
• Viveza locally adjusts the color and tone of specific areas of the image.
The folks at DxO say this is just the first step in refining all seven plugins, and there will more enhancements forthcoming.
You can read more about Nik Collection 2018 on the DxO website, and download the package here.