Ditch Photoshop's HSL Tool & Use CURVES Instead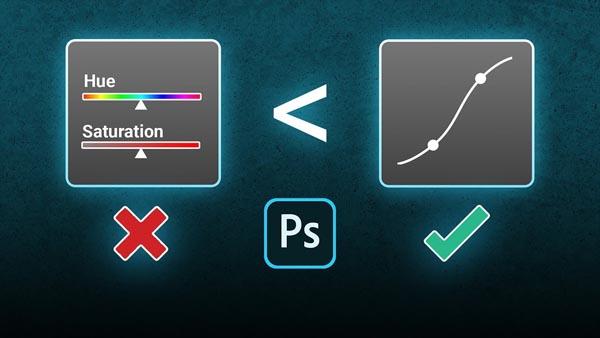 Photoshop's Hue/Saturation sliders are a popular means of adjusting colors in an image, and they're really easy to use. But is this the best method for achieving optimum results? Maybe not.
We often turn to image-editing expert Unmesh Dinda for answers when it comes to choosing the best editing tool for various tasks. And in the video below he poses this question: "Can Photoshop's Curves Tool replace hue/saturation adjustments and deliver superior results?"
This episode takes a unique approach, as Dinda conducts a few "scientific" tests to determine if the Photoshop's Curves Tool is all you need for accurate color enhancement. There are numerous applications for the powerful Curves Tool, and Dinda also demonstrates one that is particularly useful and easy to learn.
If you've watched other tutorials we've posted from Dinda, you already know that he's a big fan of Curves. And you will be too once you learn how to take advantage of this versatile tool. This straightforward nine-minute tutorial will get you on the path.
After a quick introduction Dinda demonstrates what he calls the "Single Color Saturation Test." Next is the "Single Color Hue & Saturation Test," followed by a "Multiple Color Test." By this point you're getting the idea.
He concludes with a "Lightness Test," and an "Actual Image Test." Altogether, this analytic approach should give you the answer to the question Dinda posed above. For more helpful editing tips head over to Dinda's popular YouTube channel.
And be sure to check out another tutorial we posted recently, demonstrating a simple Photoshop method for creating realistic composite photos.

FEATURED VIDEO