Check Out These Jaw-Dropping Top Satellite Images of the Year from DigitalGlobe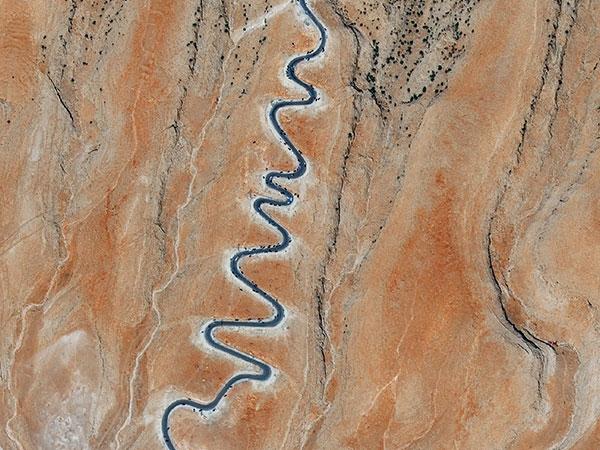 DigitalGlobe has announced its 4th annual Top Satellite Images of the year contest and some of the contenders are pretty darn amazing. This year's top satellite photos were shot with the company's recently launched WorldView-3 satellite and include sky-high perspectives on a range of locations from around the world.
The company is inviting Shutterbug readers to join in the voting for this year's contest, which can be done on DigitalGlobe's Facebook page.
DigitalGlobe will announce the winning image in January 2015. Below are some of the contenders for the Top Satellite Images of 2014 with captions supplied by DigitalGlobe.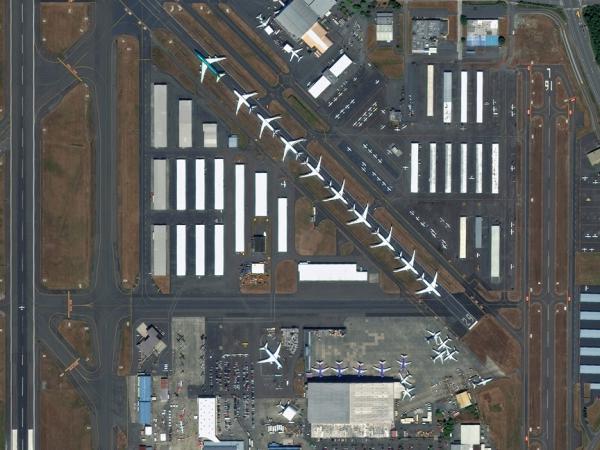 Airports reveal more than flight patterns. The Defense & Intelligence community relies on images of airports for data and pattern analysis and situational awareness. Monitoring a facility reveals important operational information including types of aircraft and cargo. (Everett, Washington, July 26, 2014).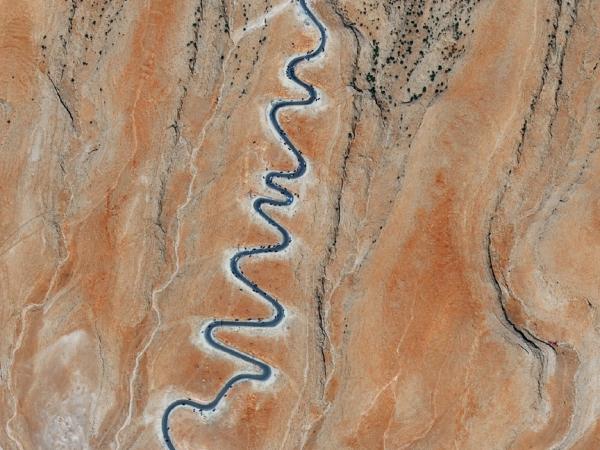 The toll of conflict on humanity is steep. Satellites recently captured an exodus from the Iraqi city of Sinjar, where refugees traversed steep mountain switchbacks to escape Islamic militants. Governments and global development organizations rely on high resolution satellite imagery to survey the land and determine the appropriate humanitarian response in support of the thousands of displaced refugees who fled the town for the mountains and lacked basic amenities. (Sinjar, Iraq, September 15, 2014).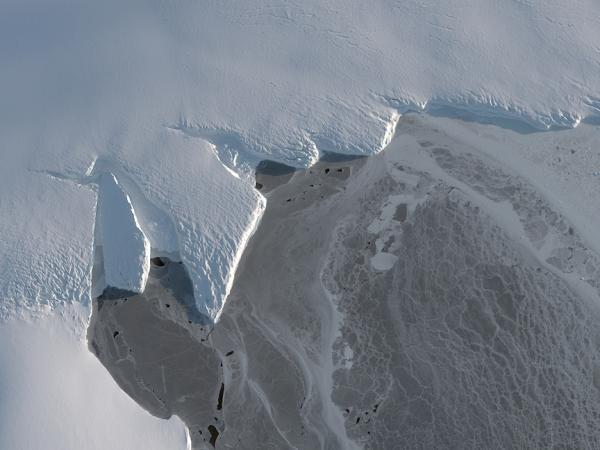 Heed the warnings of our changing planet. Receding glaciers, rising seas, and more extreme weather events are among the effects of climate change that have already been set into motion. Having the highest quality earth observation data is fundamental to the creation of effective policies for mitigating and managing these changes. (Nordenskjold Basin, Antarctica, March 12, 2014).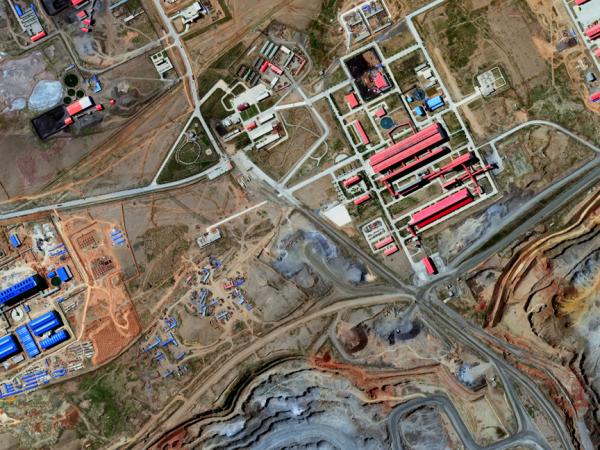 Remote mining activity understood. Geoscientists use high resolution satellite imagery to track global operations, better understand mine productivity, effectively manage the mine lifecycle, and assess the competitive landscape. Companies can monitor the progress in the mine, from afar, in near real-time, allowing the facility to operate with greater efficiency. (Bayan Obo Mining District, China, August 23, 2014).
Seeing minerals with satellites. Geologists can save time and exploration costs by analyzing imagery with shortwave infrared bands that identify specific minerals in order to focus their attention on the most promising areas. (Rainbow Range, British Columbia, Canada, September 20, 2014).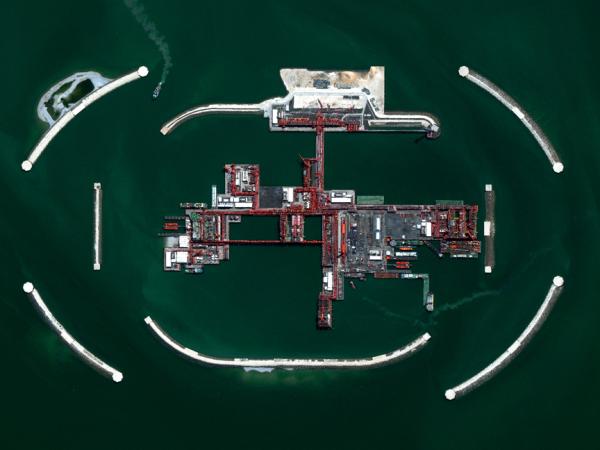 Reliable business intelligence at your fingertips. Oil and gas companies rely on current imagery to visually assess conditions at far-flung facilities. Imagery with resolution as sharp as 30 cm provides valuable insight into the extent of damages to equipment and infrastructure and progress of new construction, whether at an owner's own facilities or that of the competition. (Caspian Sea, Kazakhstan, September, 2014).
Saving San Diego via satellite. First responders handling wildfires use satellite imagery to quantify healthy and burned vegetation, locate active fire perimeters and hot spots, determine the number of acres burned and damage to various structures, and focus on fire mitigation as well as damage assessment activities. (San Diego County, California, May 15, 2014).
Keeping an eye on the water supply. Satellite imagery gives civilian authorities the chance to closely monitor large areas over time. In the case of a water shortage, authorities can determine the relative health of a reservoir and measure the volume of water available. This information can also be used to understand impacts of building a new dam on the communities and environment, both upstream and downstream. (Itaipu Dam, Paraguay, March 12, 2014).
More information on the contest here.

LATEST VIDEO