D-SLR "Live" View; It's Not Just For Point & Shoots Anymore Page 2
Color Correction
Live View's real advantage to pros and weekend warriors, especially wedding photographers, is in its real-time monitoring of white balance. When shooting inside (with permission) Old San Juan's Christ Chapel with pal and Shutterbug contributor Peter Burian, I was able to get the proper color balance for the tricky lighting inside the church because of the instant feedback provided by the Live View image on the Olympus E-3's screen.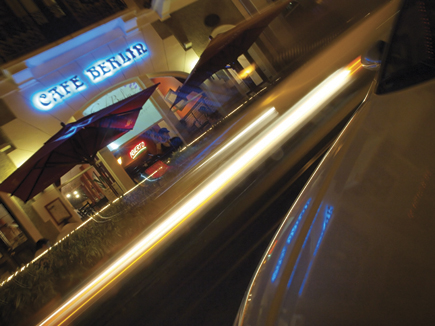 (Top): Shooting handheld outside the Café Berlin in Old San Juan, I waited until cars were coming down the narrow street before pushing the shutter release to get light trails from the headlights driving past the front of the café in the shot. Exposure with an Olympus E-3 was 0.8 sec at f/11 and ISO 800 and was captured in Live View mode. This photo will appear on the cover of my new book, Better Available Light Digital Photography, co-authored with Barry Staver. (Above): I made a series of photographs inside Old San Juan's Christ Chapel with the Olympus E-3 in Auto White Balance mode and got the kind of "golden" church photographs so beloved of wedding photographers in the days of film but I wanted more so I shifted the E-3 into Live View mode so I could see color balance options and how they affected the image's color in real time. Exposure was 1⁄15 sec handheld at f/2.8 and ISO 1600 using the Digital Zuiko 7-14mm lens at 7mm.
Precise Composition
Canon's EOS-1Ds Mark III allows you to superimpose a "Rule of Thirds" grid on the screen during Live View mode, making composition as precise as you want—or maybe need—as in the case of architectural photographers. Because the Canon EOS-1Ds Mark III must be shifted into Manual Focus mode in Live View mode, it becomes a virtual view camera along with all of the image quality previously possible with high-end digital backs. If you want even more control, including the swings and tilts beloved of view camera users, you can add a Horseman (www.horsemanusa.com) LD View Camera with SLR Adapter $1999.
Macro
Some Live View cameras allow you to lock the mirror in the up position, making it especially helpful for focusing on close-up subjects and providing the freedom of manual focus control. Most Live View cameras also allow you to enlarge a selected section by up to 10x to ensure focusing accuracy that is so critical in macro photography.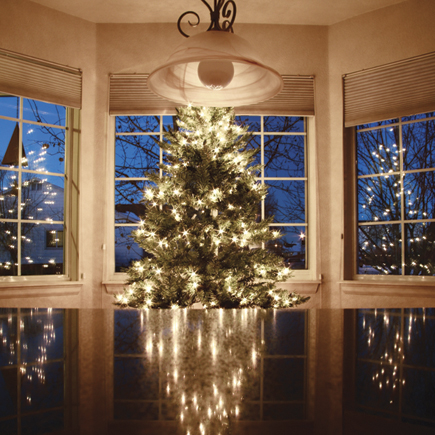 While setting Live View mode on a Canon EOS-1Ds Mark III is more complex than the Olympus E-3, there is an undeniable view camera-like precision that enters the process, making this mode of capture ideal for people who photograph architectural interiors. Exteriors too, especially when used with accessories such as Horseman's LD View camera. Exposure was four sec at f/16 and ISO 400.
Contacts
Argraph Corp.
111 Asia Place
Carlstadt, NJ 07072
201-939-7722
www.argraph.com
Komamura Corp.
(Horseman)
www.horsemanusa.com