Covering The Photo Beat; FlashBenders, PhotoBooks, And A Fisheye Lens Page 2
Rogue FlashBenders
Crafted from high-quality materials, durable Rogue FlashBenders feature flexible rods that allow you to mold the reflectors to any shape you need. This portable light modifier can be easily attached and shaped in seconds, making it very useful for use in the studio or on location. Rogue FlashBenders are available in three models. The Bounce Card/Flash can be used as a reflector or as a flag to shield the subject from light. This model offers one rod, weighs 3 oz, and has a retail value of $29.95. The Small Reflector can be used as a reflector, flag, or snoot. This model offers two rods, weighs 3 oz, and has a retail value of $34.95. The Large Reflector can be used as a reflector, flag, or snoot and has three rods. It weighs 6 oz and has a retail value of $39.95. The three-piece set is available for $104.85.
Contact: ExpoImaging Inc., 121 Aviation Way, Watsonville, CA 95076; (831) 761-2040; www.expoimaging.com.

JetMaster Display System
The JetMaster gallery wrap system allows you to easily and elegantly display your images without borders or frames. Simply press your print onto the precut, laminated, self-adhesive board, then fold and trim to the required size. In minutes, you're ready to hang the finished piece. JetMaster boards are available in four sizes: A4, US A4, 16x20", and 12x16".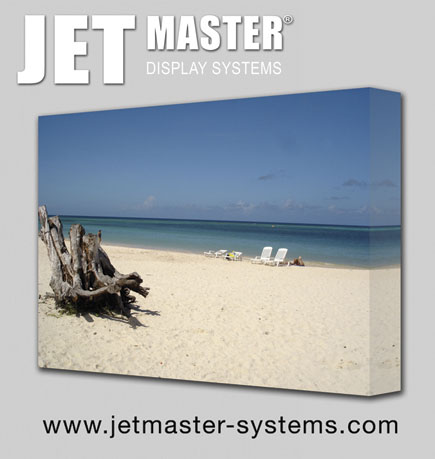 Contact: Innova Art USA, Brickfield House, 202-206 Lane Ave., Gloucester, NJ 08030; (856) 456-3200; www.jetmaster-systems.com.

PhotoBooks WithMatte Finish
Zookbinders is now offering a matte finish option for their popular PhotoBook and PhotoBook PLUS line of products. The matte finish paper has a rich, pebble-like texture, offers true color, and has passed strict glue, ink, scratch, crease, and curl tests. The PhotoBook PLUS line offers a selection of all-occasion large format albums with leather covers, while the PhotoBook line features easy-to-order sets and sizes to package with primary albums. You can choose from matte or gloss finish for the pages of either PhotoBook; all covers are gloss finish.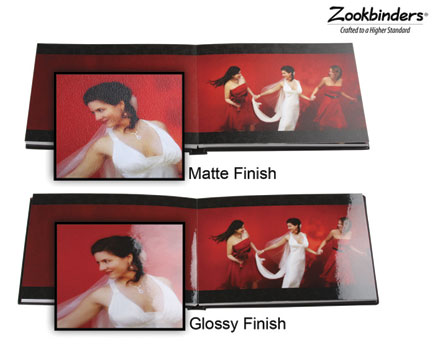 Contact: Zookbinders Inc., 151-K South Pfingsten Rd., Deerfield, IL 60015; (800) 810-5745; www.zookbinders.com.

To submit information for "Roundup," please contact our New Products Editor by e-mail at: Cynthia.Boylan@sorc.com or regular mail at: Shutterbug Magazine, 1415 Chaffee Dr., Ste. #10, Titusville, FL 32780.

LATEST VIDEO