Covering The Photo Beat; Filters And More
Lots of software filters let you apply a certain look after an image is created and some of them mimic the kind of effects camera filters produce while an image is captured. As much as I love using filter plug-ins, they are really postproduction tools for use after a photograph has been acquired. Camera filters are production tools that let you capture images in many ways that digital filters can't accomplish--at least not yet.

There are some effects that digital filters, no matter how skillfully crafted, cannot produce. Here are just a few reasons for using camera filters:
· A UV or Skylight (1A) filter protects your camera lens when working under difficult environmental conditions, such as blowing dust or sand.
· When shooting black and white, colored filters can darken skies or lighten foliage and skin tones.
· When making color images, filters can inject color where there is none, such as adding extra yellow to a sunset.
· Polarizing filters can darken skies, remove reflections from non-metallic objects, and make everything from landscapes to lily pads look more dramatic or realistic. Try that with a Clone tool.
· Special effects filters, such as star filters and prisms, let you capture images that only exist on that single frame/file or in your mind's eye.

Filter Choices
In Jurassic times camera manufacturers kept the thread size on the lenses consistent, but nowadays they don't let that get in the way of a new design. That means you might need several sizes of the same filter. With modular systems you only need one filter along with a holder and adapters for different lens threads. Filters for Cokin's (OmegaSatter) "A" size measures 75x75mm while the larger "P" size is 84x84mm. An adapter lets you use "A" filters in "P" holders. The super-sized X-PRO filter measures 6.7x5.1". Cokin may have popularized the modular concept but similar systems are available from Lindahl, Lee, Pro4 Imaging, Sailwind, and others.
| | |
| --- | --- |
| | |
Indispensable Filters
A polarizing filter reduces glare and reflections from non-metallic surfaces, saturates color, and darkens skies. Non-autofocus cameras need a linear polarizer while autofocus or cameras with "beam splitting" optical systems need a circular polarizer.

A warm-tone enhancing filter selectively improves saturation of reds and oranges, with minimum effect on other colors and can be used to create warm vibrant color.

Landscapes and skin tones benefit from the additional warmth produced by an 81A filter, especially for portraits made using electronic flash or outdoors in the shade. Moose's Filter (www.moose395.net) combines an 81A and polarizer in a single mount and can be used with lenses as wide as 17mm without vignetting.

When photographing landscapes the sky is often two stops brighter than the foreground. Graduated density filters can bring both elements into balance and are available in gray to keep the color neutral or colors to punch up the image.

Often, you have no control over harsh, contrasty lighting. Tiffen's Ultra Contrast filters show more shadow detail without causing flare or halo effects from bright light sources.

Although they create visual clichés, star filters can turn points of light, either from reflections, bulbs, candles, etc., into sparkling star-like patterns and take a mundane image and add a bit of kitsch or class.

New Filters
Cokin's Z-PRO filter holder fits film and digital cameras with a range of adapter rings from 49-96mm with rings available for Hasselblad B60/B70 and Rollei. Z-PRO filters are made of pure organic material, the same stuff used to make eyeglasses. The filter range includes more than 90 different filters such as correction/conversion, graduated density, ones for black and white, soft focus, and Neutral Density (ND). The Z-PRO Series Filter Holder costs $45.95 and the storage wallet is $30.99. The Pro Grad Kit costs $159 and the Pro ND Grad Kit is priced at $199.


Cokin's Digital Filter Kit ($39.99) includes a filter holder, adapter ring, and Sunset 1 filter. There are five SLR kits including Canon (58mm); Nikon (67mm); Konica Minolta (77mm); Olympus (58mm); and Pentax (52mm). This kit provides quick-change capability and capitalizes on the photographer's ability to immediately view the resulting image on the camera's LCD screen.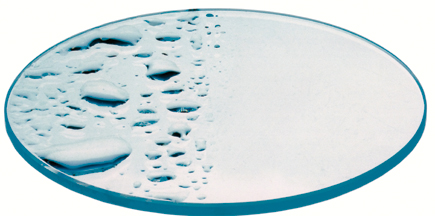 Sunpak's (ToCAD America Inc.) Quick Mount filters combine all-metal construction with high-quality optical glass and are designed for use with cameras and camcorders with or without filter threads. A patented design uses spring-loaded ball bearings that allow easy mounting or removal of filters. Filters currently available include Ultra Violet Circular Polarizer Skylight (27, 28, 30, 30.5, 37mm).


Tiffen's Glimmerglass is a diffusion filter that softens while adding a glow to highlights. Glimmerglass filters are available in five grades in standard professional motion picture and television sizes. The Smoque filter produces a smoke-like effect without the cost and hassle of a generator or actual smoke. Smoque is available in four grades in professional motion picture and television sizes, but I would sure like to try both filters in Cokin's Z-PRO holder.

Heliopan Lichtfilter-Technik is changing their black anodized brass filter rings on most non-rotating filters to new slim mounts. The 5.4mm slim mounts are available on the most common sizes and types of Heliopan filters and will not vignette with lenses as short as 21mm. They still retain front threads for a lens cap, lens hood, or stacking a second filter.

Biermann and Weber founded the B+W filter company in 1947. In `85 a merger with Jos. Schneider Optical Works expanded the B+W line of products and produced significant research in multilayered coating systems. As a result, B+W began offering water and dirt repelling MRC multilayered coating, which is scratch-resistant in addition to its reflection-preventing qualities.
Glass Or Plastic?
Most modular filters are made of optical plastic. When used in a filter holder with a polarizer, don't position them between the polarizer and the subject. Instead, place plastic filters between the lens and polarizer.
Cleaning Filters
When cleaning glass screwmount filters, take more care than when cleaning your lenses. It's a good idea to use a microfiber cleaning cloth, but never chemical lens cleaning fluid that might damage the coating. I use Falcon Safety Products' Dust-Off Shammy (www.falconsafety.com) to clean the Cokin Z-series filters used for the example photographs in this section.
Filter Factors
Any light lost due to absorption depends on the type of filter being used and is expressed as a filter factor and usually marked on the filter ring. A 2x factor means exposure must be increased by 1 stop, and 3x means 11/2 stops. When using several filters at the same time, filter factors aren't added but are multiplied. Today's sophisticated camera metering systems automatically take filter factors into consideration.
More New Products

Camera Steadying Platform
Sometimes a conventional tripod cannot be used or easily carried in field situations. That's when THE pod camera platform could be a most useful accessory. Similar in design to a hockey puck, THE pod contains plastic beans, is touch-fastener sealed, and can be used anywhere on virtually any surface by anyone when tiltable stability and support for any camera or camcorder is needed. Made of water-resistant, industrial-grade nylon with a non-marking/non-slip base, it will not mar or scratch surfaces. Using a standard 1/4-20 camera-mounting screw it attaches to any camera base and is light enough to remain attached to the camera while carrying or for shooting at eye level. Offered in three colors and sizes, the durable sacks weigh from 0.4-0.75 lbs and have the flexibility and strength to withstand the weight of an average man. Contact: Bogen Imaging Inc., 565 East Crescent Ave., Ramsey, NJ 07446; (201) 818-9500; fax: (201) 818-9177; www.bogenimaging.us.

LATEST VIDEO

SPONSORED VIDEO