Covering The Photo Beat; D-SLR Accessories, Power Packs, And Tripods Page 2
Velbon ULTRA-Series Tripods
Velbon offers an innovative and unique travel solution with its range of ULTRA-series compact tripods. The leg design includes five-section legs with a larger tube diameter, which allows for a compact load while traveling. The ULTRA series extends to the height of a full-size tripod, creating an extremely stable surface for your camera.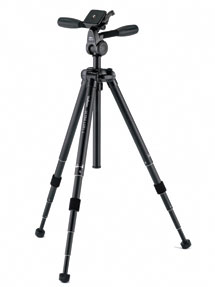 Contact: www.osnusa.net.

Zookie Pro
Zookbinders is now offering photographers their complete album creation service called Zookie Pro. Simply upload 50 to 150 images then choose an album size and the design team takes care of everything from color correction to the print and bind process. "The Bigs" books include the design service and are available in 12x12", 10x10", and 8x8" sizes with a leather spine cover and full-bleed front image. "The Smalls" come in sets of two in 8x8", 6x6", and 4x4" sizes with a photo wraparound cover. "The Minis" are perfect bound, press printed books that do not lay flat. They are available in packages of six soft cover 6x6" books or 12 4x4" books. Prices are based on the number of images in the book.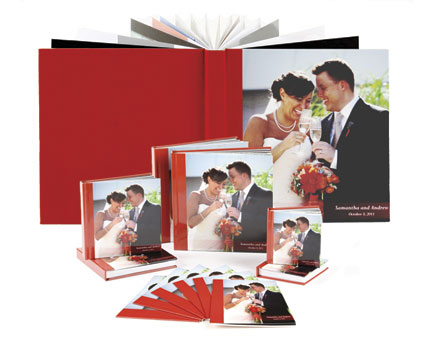 Contact: www.zookiepro.com.

Cotton Carrier Camera System
The Cotton Carrier Camera System was designed for professional photographers and allows you to securely carry one or two SLR or video cameras. It includes a vest harness, a removable side holster, camera hubs, and two camera tethers. The vest is crafted from durable 1680 Denier material and the hubs are made from hard anodized aluminum with a marine-grade, stainless steel insert bolt. The system has a one-year warranty and a retail value of $139.
Contact: www.cottoncarrier.com.
Correction
In our recent review of the HiTi P110S Pocket Studio (November, 2010, issue) the reviewer stated that in order to keep shooting while printing the user needed to disconnect the cable between the camera and the printer. In fact, the unit has a dedicated USB switch that can be turned off and that allows you to continue shooting while the unit is printing.
To submit information for "Roundup," please contact our New Products Editor by e-mail at: Cynthia.Boylan@sorc.com or regular mail at: Shutterbug Magazine, 1415 Chaffee Dr., Ste. #10, Titusville, FL 32780.